Monday, 16 March 2020
What we're tracking on 16 March 2020
It's another big news day, and there's more in store after the EGX plunged 9.3% yesterday (it's worst one-day selloff since 2012), more companies moved to remote work, and the government announced its covid-19 case list has grown again.
That said: There's never been a better day to keep calm and carry on: This is going to sound weird coming from a bunch of news junkies like us, but we're encouraging you to read Enterprise and then disconnect as much as possible from the news until tonight or tomorrow morning. Many (perhaps even most) of you have been through "force majeure" events before: Think back to 2011, 2012, 2013, 2016 for starters. The same things that got you through those events will get you through covid-19: A calm sense of purpose. Look after your people. Open lines of communication with your suppliers and bankers. And reassure your customers and investors. Do not fall down the rabbit holes of Facebook, Twitter and WhatsApp.
Egypt has now reported a total of 126 covid-19 cases and there were no new deaths yesterday after another 16 people tested positive, according to the Health Ministry. The new cases involve eight Egyptians and eight foreigners, the ministry said, adding that 26 people have now recovered from the illness. There are now two confirmed cases in Alexandria, according to Al Masry Al Youm.
Our report on covid-19 in Egypt (this section, below) has four components this morning:
How businesses are coping with the crisis, including work-from-home procedures;
The Central Bank of Egypt's response to the crisis;
New details of the country's EGP 100 bn fiscal package + how regulators are coping;
The virus' impact on society at large.
*** HOW BUSINESS IS COPING: While bankers still head to offices and branches, most businesses with whom we spoke are working from home or planning a shift: We surveyed senior executives from both EGX-listed companies and multinationals operating in Egypt (and compiled statements from others) to get a sense of where the private sector is heading amid the covid-19 outbreak:
Ten of the 17 companies we surveyed are actively drawing up new work from home policies or procedures;
Seven have already introduced some form of remote work policy or schedule.
Who we surveyed: The execs we spoke to or heard from operate in the FMCG, telecoms, real estate, finance, law, and ride-hailing industries.
Some companies already had worked remotely in the past, making it easier for them to make a switch. Nestlé and Unilever, for example, had allowed office-based employees to work remotely for at least one day a week before the outbreak. Unilever yesterday told office-based employees to work remotely until further notice, while employees at Nestlé were told to take home their work laptops in case a company-wide policy is put in place, execs we spoke to yesterday said. Nestlé is also allowing parents who need to stay at home with their children to do so following the nationwide decision to shut down schools.
In finance, EFG Hermes will begin implementing a rotating schedule for employees to work from remotely or from the office to limit the number of people at its offices at any given time. Roughly half of the firm's employees would work remotely at any time and then rotate every two weeks. The firm has also taken steps to limit in-person meetings and imposed a moratorium on travel.
Law firms are somewhat mixed in their policies. Matouk Bassiouny & Hennawy has allowed employees to work from home or from the office at their personal discretion, while Youssef & Partners has also moved to a rotational schedule. Al Tamimi & Co is currently preparing employees and their internal processes for a shift to remote work, and expect to officially make the switch within days.
Ride-hailing company Uber has, meanwhile, temporarily closed down driver support centers worldwide "to encourage social distancing," according to an official statement (pdf). Those centers, known as Greenlight Hubs, handle inquiries from drivers, and can be contacted through the application.
CIB, Procter & Gamble, and Al Ismaelia Real Estate Investment are taking precautions. Employees still regularly show up, but numbers are being limited whenever possible. There are also precautionary measures and attempts to control the infection (i.e. drills to practice social distancing, limiting in-person meetings, etc), employees we spoke to said.
The remaining execs we got in touch with, which include real estate developers and telecommunication providers, and food producers, seem to be flexible and are working on plans to allow those whose jobs can be done remotely to do so. Three said they expect to have remote-working policies for some employees in place by Thursday.
Three execs (one with hundreds of retail staff and two with production lines) told us yesterday they're actively reviewing safety procedures for production and front-line staff.
Meanwhile, supply chain diversification is the order of the day: Edita chief Hani Berzi told Hapi Journal that the company has started looking for new suppliers to avoid production interruptions. "So far, productivity has not been impacted, but as the global hedging continues, more effects will appear," he said, suggesting Edita has no plans to cut back on production for the time being.
These companies are being responsible, and if you'll forgive us the editorializing, all of us have a duty of care to our staff and customers that demands we look at risk mitigation steps across the board.
JOIN US FOR A WEBINAR ON HOW TO WORK REMOTELY. Enterprise has been produced remotely for the past week and has always had half of its staff working from home at any given time. The staff at Inktank, our parent company, follow suit today. This coming Thursday, 19 March at 2pm CLT, we'll be hosting a call for Enterprise readers to discuss the strategies and technologies you can use to go remote. We have lines for up to 100 readers to either dial in or log in from their computer (the latter will allow you to see our screen). Use this link to sign up.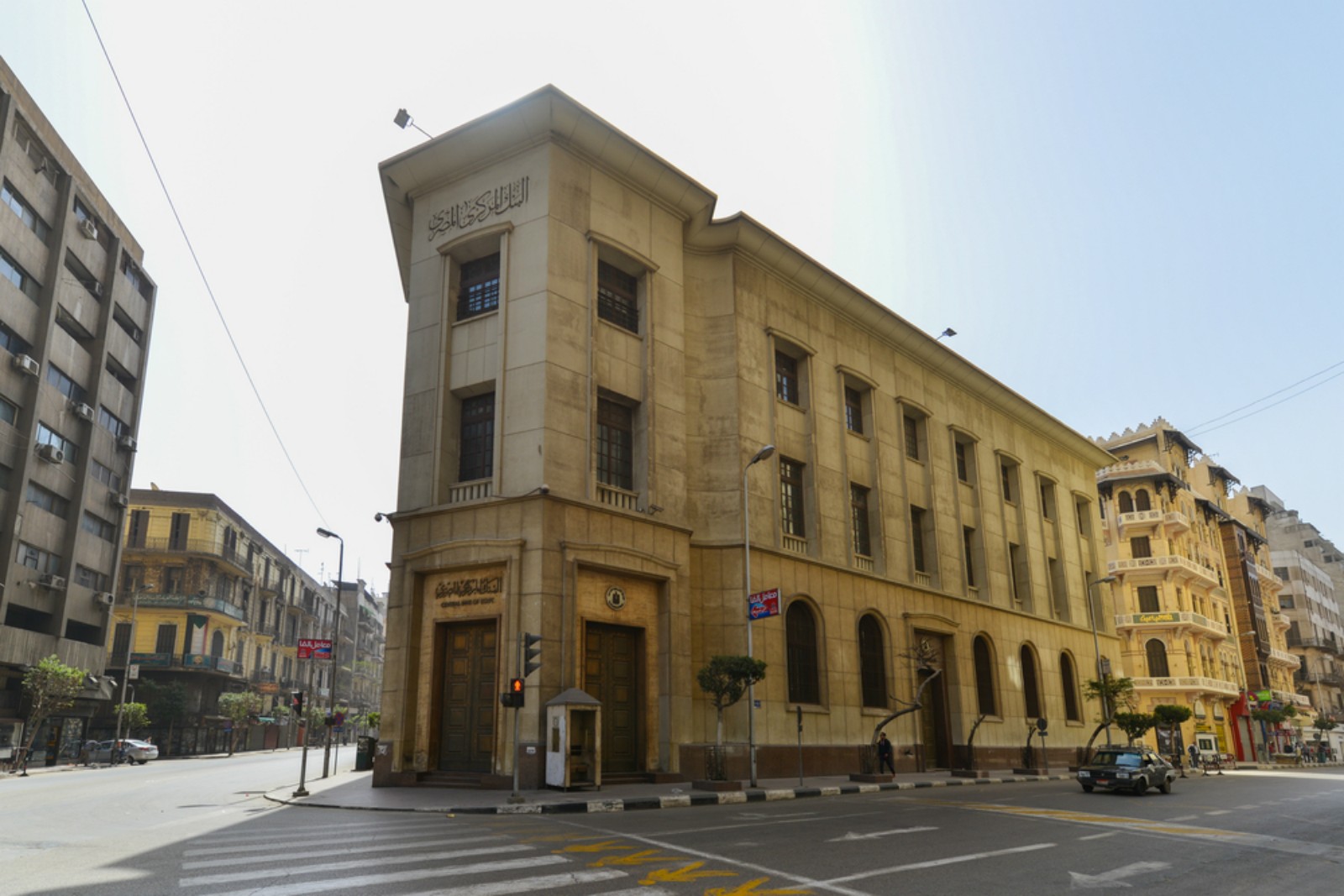 *** THE CBE'S RESPONSE: The Central Bank of Egypt (CBE) has directed banks to relax credit limits for companies, remove ATM and point-of-sale transaction fees and commissions, and raise daily limits on card transactions, according to a directive obtained by Enterprise (pdf). The move is meant to make it easier for businesses to access working capital and pay employee wages, to finance essential food and commodity imports, as well as to ensure consumers have access to the credit they need in uncertain times.
The CBE has also directed banks to delay instalment payments for SMEs on a zero fee basis and to work arrangements with foreign banks to ensure trade finance services are not interrupted. They were also told to monitor and study business sectors most likely to be affected by the outbreak and lay out a plan to support them.
The CBE told banks to continue business as usual, while taking precautionary measures to limit the spread of the virus. Bank executives are encouraged to limit face-to-face meetings and increase the digital exchange of documents, keep early detection kits on their premises, and routinely disinfect offices and branches, among other measures.
---
*** EGP 100 BN FISCAL PACKAGE + REGULATORS: The Finance Ministry unveiled yesterday further details of an EGP 100 bn funding package to help fight the spread of covid-19 infections in Egypt and fund treatment. Finance Minister Mohamed Maait said at a presser yesterday the funding will be made available through emergency liquidity made available in the current fiscal year's budget. The funding includes a EGP 187.6 mn tranche immediately disbursed to the Health Ministry, of which EGP 153.5 mn will be allocated for medical supplies and preventative measures and EGP 34.1 mn in bonuses to healthcare workers handling testing and infections according to a ministry statement. Further details are expected to trickle in over the coming days as the situation evolves on the ground.
Draft FY2020-2021 budget ready in one week -Maait: The Finance Ministry will finalize the state budget for the upcoming fiscal year over the next week, minister Mohamed Maait said in a press conference yesterday. The budget was reviewed by President Abdel Fattah El Sisi on Saturday. We have more on its provisions and more remarks from Maait during the presser in this morning's Speed Round, below.
EGX-listed companies will have access to an e-voting system for their general assemblies within 10 days, courtesy of Misr for Central Clearing, Depository and Registry (MCDR). The clearinghouse is working on a system to facilitate virtual meetings as part of efforts to practice social distancing to curb the spread of covid-19, reports the local press.
The FRA has rolled out online services to limit visits to HQ: Non-banking financial service providers under the Financial Regulatory Authority (FRA) can access the regulator's services through online portals and via email, according to a statement. The FRA is encouraging the digital submission of service request forms and financial statements in a bid to curb the spread of the covid-19.
It looks like the three-year moratorium on a capital gains tax for EGX transactions will be extended. The cabinet economic group will meet this afternoon to decide whether to implement the deferred 10% capital gains tax on EGX trades. The domestic press yesterday cited unnamed government officials as saying that there's a consensus among policymakers that the measure should be delayed again given current market conditions. An announcement on the tax could come as early as this week, Maait told Hapi Journal. The measure was shelved for three years in 2017 in favor of a provisional stamp tax. The three-year period will come to an end in May.
---
*** THE SOCIAL IMPACT OF COVID-19 IN EGYPT- Courts postpone all pending cases for two weeks: The Justice Ministry has decided to postpone all cases that were scheduled in the coming two weeks, according to an official statement cited by Masrawy. Administrative work at courts will continue without interruption.
All internet subscribers will get an extra 20% added to their monthly download quota after Communications Ministry Amr Talaat held meetings with the country's top internet service providers, the cabinet said in a statement. The agreement, which will see the government stump up an estimated EGP 200 mn, will also allow students to access the education and higher education ministries' websites for free.
Al Azhar issues fatwa permitting gov't to suspend communal prayers: While mosques remain open for daily and Friday prayers, Al Azhar announced yesterday that it is permissible for the government to shut them down entirely if required. The religious authority also urged senior citizens, who are disproportionately impacted by the virus, to pray at home.
The Endowment Ministry has joined the Education Ministry's two-week shutdown, closing shrines and suspending Islamic educational and cultural centers for the period, according to AMAY. Endowment Minister Mohamed Mokhtar Gomaa also appeared on the airwaves to urge Egyptians to avoid gathering at funeral ceremonies.
The Coptic Orthodox Church has also suspended public activities: The church will continue to hold masses but will only allow limited numbers of worshippers to attend several smaller services each day, it said in a statement.
The Supply Ministry says that stocks of staple goods are sufficient for the coming months, with enough wheat for 3.6 months, rice for 4.6 months, and sugar for 7.3 months, as well as enough soybean and sunflower oil to last until August, according to a statement picked up by Reuters.
*** GLOBAL RESPONSE- In a historic move, the Fed goes all in to protect the US economy from covid-19: The US Federal Reserve slashed its benchmark interest rate by 100 bps to 0.0-0.25% and pledged to restart its crisis-era bond-buying program with USD 700 bn in fresh asset purchases in an effort to insulate financial markets from the economic fallout of covid-19. "The coronavirus outbreak has harmed communities and disrupted economic activity in many countries, including the US. Global financial conditions have also been significantly affected," the Fed's Open Market Committee said in a statement. "The Federal Reserve is prepared to use its full range of tools."
Hours earlier, Treasury Secretary Steve Mnuchin announced he would ask Congress to reinstate powers used to prop up the economy during the 2008 financial crisis, the New York Times reported. Speaking yesterday, Mnuchin said he would request repealing regulations imposed by the 2010 Dodd-Frank Act, legislation that curbed the Fed's ability to lend to individual companies, requiring the central bank to extend credit only through facilities that help the financial system as a whole.
Cue more market panic: At the time of dispatch US equity futures had plunged to 'limit down' levels — the 5% threshold that cuts off trading to reduce panic among traders — meaning that we don't quite know how far markets will fall later today. In Asia almost all stock markets were in the red albeit not the drastic extent that we saw last week. "They had no choice, but it won't be enough in the grand scheme of things," said Jeff Mills, chief investment officer of Bryn Mawr Trust, speaking of the Fed's measures. "We need large fiscal programs, which, based on the recent communication from the treasury secretary, it seems clear we will be getting."
It's maybe not surprising, given that we're now almost certainly headed for a global recession, according to former IMF economists: The global economy has entered recession due to the combination of covid-19 and the increasingly drastic measures governments are taking to prevent it spreading, four former IMF economists have said. "A global recession seems baked in a cake at this point with odds over 90%," Harvard University economics professor Kenneth Rogoff said. Olivier Blanchard, senior fellow at the Peterson Institute, said there is "no question in my mind that [global] growth will be negative" in the first half of 2020. Activity in the second half will depend on when the outbreak peaks, he said, adding that this period will probably see negative growth as well. The Financial Times has more.
---
In other global covid-19 news:
Three European countries record their worst days yet for covid-19 deaths. Italy reported 368 deaths yesterday to bring its total to 1,809, while Spain reported 97 deaths for a total of 288, and France 29 deaths to reach a total of 120. The UK also suffered its worst day for covid-19 deaths on Sunday, recording 14 new fatalities to bring its total to 35, the BBC reports.
The UK's covid-19 outbreak could last until the spring of 2021 and infect 80% of the population, according to a secret document sent to National Health Service officials seen by the Guardian. The government's chief medical adviser, Chris Whitty, had previously described that outcome as a worst-case scenario, yet the PHE report states that four fifths of the population "are expected" to contract the virus.
---
Finablr looking at emergency steps to solve liquidity squeeze as shares nosedive: London-listed Emirati payments company Finablr is assessing its liquidity and cash flow positions with an independent financial advisor after its shares plummeted 80% on Thursday, according to Bloomberg. The company is suffering a "liquidity squeeze at both group and operation business level," and has been hit by its ties to NMC Health, travel restrictions imposed by the covid-19 outbreak, and a downgrade of Travelex's bonds, the company said in a statement. Its share price has punged 97% since it went public last May, and its market cap has tumbled to GBP 31.5 mn, from GBP 1.5 bn in December. NMC Health, whose founder is also the founder of Finablr, is facing allegations of financial wrongdoing since last year, prompting Finablr to begin its own investigation to clear its name.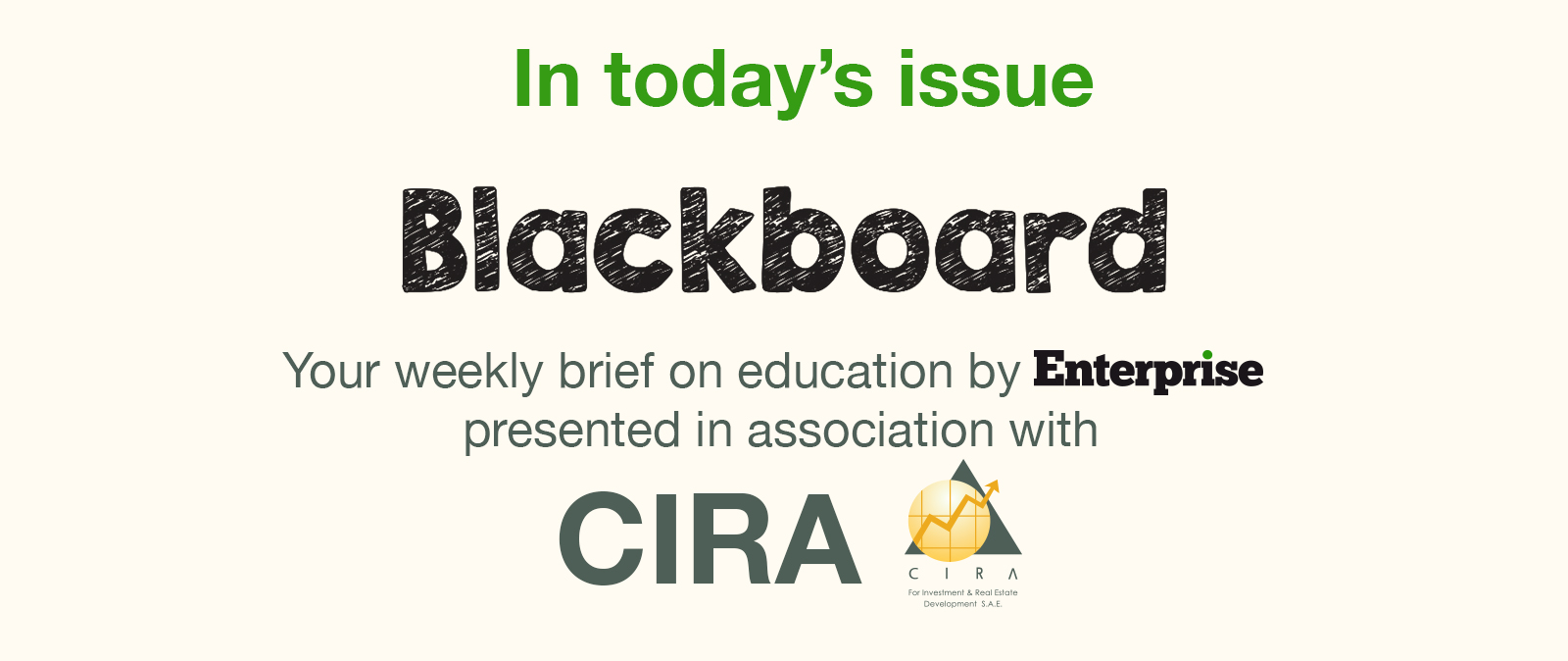 *** It's Blackboard day: We have our weekly look at the business of education in Egypt, from pre-K through the highest reaches of higher ed. Blackboard appears every Monday in Enterprise in the place of our traditional industry news roundups.
In today's issue: We dive into how schools — both private and public — are moving towards e-learning to keep their students on track following the government's decision to shut down schools nationwide to curb the spread of covid-19.