Sunday, 8 March 2020
45 Nile cruise passengers test positive for covid-19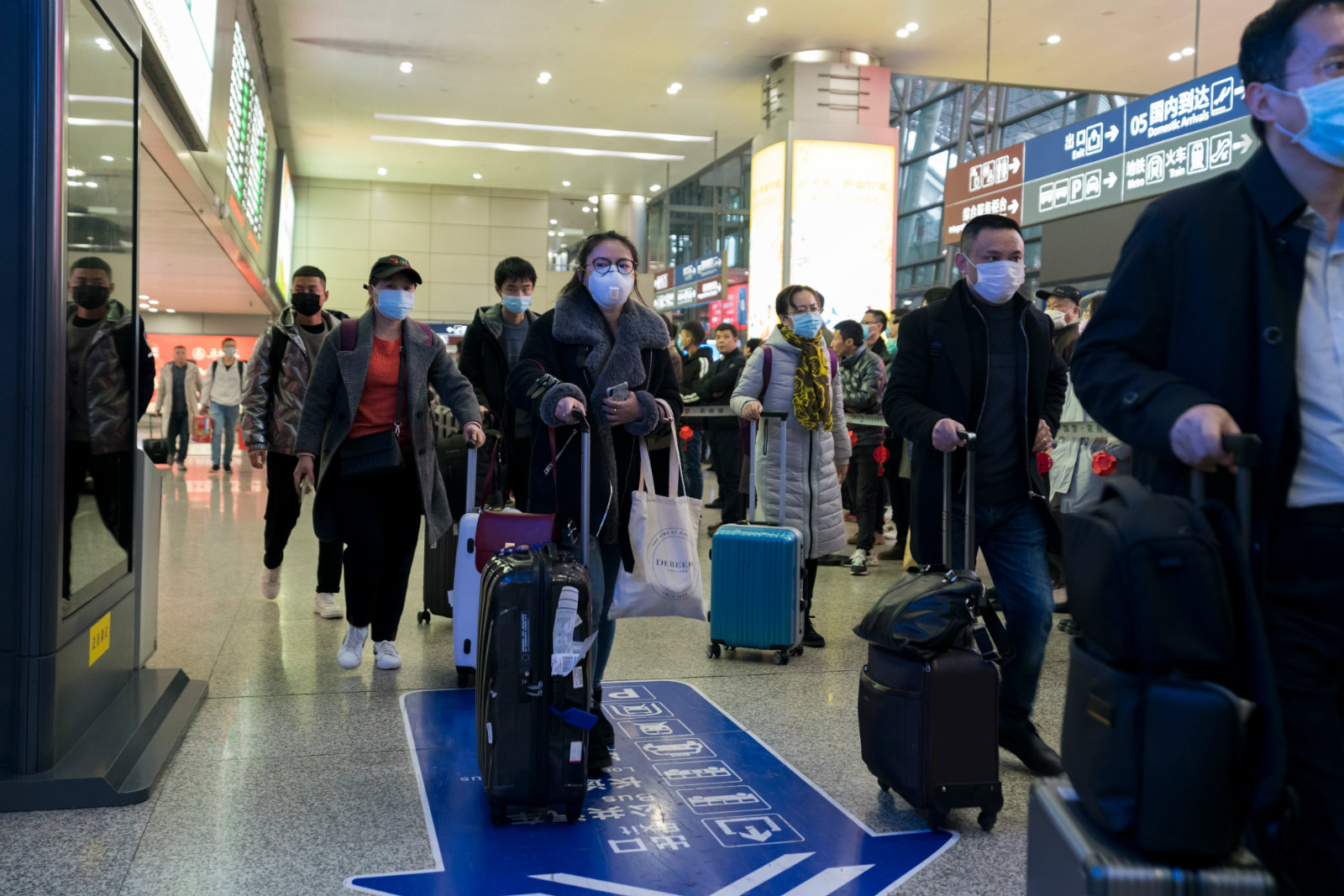 CORONA WATCH- 45 people linked to a Nile cruise test positive for covid-19: Thirty-three passengers and 12 crew members on a Nile cruise ship in Luxor tested positive for covid-19 at the weekend, Health Minister Hala Zayed said at a press conference yesterday. Twelve people from the ship had already been confirmed as infected with the virus, but Zayed said that another 33 had picked it up, bringing the total number of cases to 45. None of the patients displayed symptoms of the virus. A Taiwanese American on board who tested positive on returning home was identified as the original carrier of the virus, she said. There were 171 people on board the vessel, including 101 tourists and 70 Egyptian workers. All positive cases were airlifted to a quarantine facility at a hospital in Marsa Matrouh, Al Masry Al Youm reports.
There are three other cases that have tested positive in Egypt, the minister noted. The first, a Chinese national, was discovered on 13 February and tested negative after 48 hours. Five co-workers and 308 others that had made indirect contact with him were held for 14 days and tested negative. A Canadian oil engineer in the Western Desert tested positive on 2 March. Some 2,555 co-workers and 3,875 direct contacts were held and tested for 14 days, and another 890 possible contacts self-isolated for the same period, all testing negative, the minister said. The third patient is a 44-year-old Egyptian who had returned from Serbia on 5 March, after transiting in Paris for 12 hours. Some 42 potential contacts cases that have come into contact with him have all tested negative.
Some 250k thermal scanners have been purchased for deployment at ports nationwide by Tuesday 9 March, Prime Minister Moustafa Madbouly said at the press conference. There are now eight laboratories across Egypt capable of diagnosing the virus, he said, adding that the state "will not hesitate to take any measures necessary to protect Egyptian citizens." He said the health, tourism, and aviation ministers will be traveling to Luxor today to assure tourists and citizens alike. He added that Egypt will deal with cases with transparency, following the guidelines of international organizations including the WHO.
We understand that only government labs are going to be doing PCR testing for the virus that causes covid-19 (in keeping with practices in most other countries) despite Speed Medical saying in February that it was importing PCR test kits.
The government is rolling out measures within a week to help mitigate the economic impact on Egypt of the global covid-19 outbreak, Planning Minister Hala Al Said said on the sidelines of the "She Can" conference at the American University in Cairo. She added that it is difficult to estimate the scale of the impact the virus will have on the economy but it is likely to be significant given the volume of trade relations between Egypt and China, and the size of the latter's output in the global economy.
Greece has reported 14 new cases in the country, 11 of which have links to Egypt and Israel on a religious pilgrimage to holy sites in both countries, Reuters reports. At least five cases in Houston also have links to Egypt, according to local media reports.
Kuwait calls on nationals to evacuate Egypt, suspends flights: The Kuwaiti Health Ministry is calling on Kuwaiti nationals living in Egypt to return home, Al Masry Al Youm reports. The Kuwaiti Cabinet decided in an emergency meeting to suspend flights to Egypt and six other countries for a week, the state news agency KUNA reported. The list comes in addition to a prior suspension placed on flights from China, Hong Kong, Iran, South Korea, Thailand, Italy, Singapore, Japan and Iraq.
Saudi Arabia has called on those traveling to the kingdom from Egypt to self-quarantine for 14 days, the New York Times reports on Saturday, citing the country's Health Ministry. The request was also made to travelers coming from Italy, Lebanon and South Korea. Saudi Arabia had suspended the Umrah pilgrimage for locals and residents over covid-19 on Thursday.
Hotels will be ramping up preventative measures in response to the most recently detected outbreak aboard the Nile cruise, Ahram Online reports. Abdel Fattah El Assi, head of the Tourism Ministry department responsible for hotels and resorts, said the government has made sure to distribute World Health Organization leaflets on the virus which include precautionary measures to help prevent spread.
The story is leading the conversation on Egypt in the foreign press this morning: AP | Reuters | Bloomberg | NYT | Washington Post | The Guardian | Russia Today.