Tuesday, 25 February 2020
What we're tracking on 25 February 2020
We have a packed issue for you this morning thanks to a busy news day both here at home and abroad.
But first, a PSA- You'll want to check the roads and for an email from your kids' school before setting out on your morning commute. Education Minister Tarek Shawki has canceled classes today for schools and universities as cities including Cairo bail out from the torrential downpour, according to a cabinet statement. Some major arteries and many side streets in the capital city remain flooded this morning. Footage circulating on social media yesterday also showed cars struggling to make their way through the floods in some areas of the city. If it were up to us, external meetings would be cancelled today, too.
We usually laugh when the meteorologists refer to the weather as "unstable," but that's what it's going to be today: A chance of rain early this morning giving way to cloudy with sunny periods, then sunny skies, then another chance of rain. Look for a high today of 18°C.
LOCAL STORY OF THE DAY #1- State-owned Heliopolis Housing announced yesterday it received zero offers in its tender for a private investor to buy a 10% stake with management rights, dragging down the company's share price and that of several other real estate companies.
LOCAL STORY OF THE DAY # 2- Your smoking habit is about to get more expensive (yes, again) thanks to newly-approved hikes in sin tax. We have the full breakdown in this morning's Speed Round. With the self-righteousness that only former smokers who are simultaneously econ nerds can muster, we agree wholeheartedly.
MPs also passed a number of key business-related laws yesterday into which many of you will want to dig deeper. We have chapter and verse on all of this and more in this morning's Speed Round.
Oh, and for once we find ourselves in agreement with Amr Adib after the voluble talkshow host and lesser half of the Lamees-and-Amr duo suggested last night that he couldn't quite figure out why Egypt is resuming flights to China in the midst of the covid-19 outbreak, which has led most other major airlines suspending flights there (watch, runtime: 2:13). We have more on El Corona just below:
GLOBAL STORY OF THE DAY #1- Global stocks had their worst day in two years. The covid-19 outbreak sent markets into a tailspin yesterday as investor concerns the virus will hit global growth escalated. Investors everywhere turned away from equities and oil and toward safe haven gold and bonds as the rising number of covid-19 cases beyond China and the Italy lockdown are raising alarms, says the Financial Times.
Asian markets are down again this morning and the S&P 500 closed down 3.4% yesterday, its biggest one-day fall since 2018, and led the FTSE All-World index to lose 3.3%. Europe's continent-wide Stoxx 600 also plummeted 4,2%, and the UK's FTSE 100 3.3% at session close. Gold gained 1.7% to reach a seven-year high, but erased gains to close in the red.
Energy stocks were the biggest losers as they suffered from a ripple effect caused by weakening oil prices. Oil slid into bear territory ever since the outbreak intensified earlier this month. Tech stocks weren't much better off, with semiconductor giant AMD's shares ending 7.8% in the red.
Egypt has no new cases, but the global total now exceeds 80k, with epidemiologists now worrying that Iran presents a global threat and a "recipe for a massive viral outbreak." New cases in the UAE, Bahrain, Kuwait, Oman, Lebanon and Canada have been linked to Iran.
The World Health Organization said yesterday that it is unsure whether the virus' spread to new countries can be stopped at this point, but still refuses to call it a global pandemic, according to the WSJ.
One thing to keep in mind: Nobody really knows how bad it could get for the global economy. As the Journal reminds us: "estimates of the epidemic's impact on the global economy are largely educated guesses."
Other covid-19 developments:
Chinese imports still held up in Egypt: Chinese household appliance prices have inched up 5-10% over the past few weeks as imported goods from Beijing are piling up at Egypt's ports, according to the vice president of the household appliances division at the Cairo Chambers of Commerce, Fathi El Tahawy. The government is still reviewing requests from last week to release the imports being held up due to paperwork delays from China caused by the outbreak of coronavirus.
Kuwait, Bahrain, and Iraq have each confirmed cases of covid-19, linking the infections to people associated with Iran, such as those returning from visiting Mashhad, a Muslim pilgrimage site in northeastern Iran, according to Bloomberg. Kuwait has confirmed three cases, while Bahrain and Iraq each have one case of the virus.
Iran has denied allegations from a lawmaker on Monday that 50 people have died in the city of Qom from the covid-19 virus this month, according to the Associated Press. The government says that a total of 12 people have died and 60 cases have been reported.
You'll find plenty of coverage here: Reuters | Financial Times | Wall Street Journal | New York Times | CNBC | Bloomberg
GLOBAL STORY OF THE DAY #2 — A New York court found producer Harvey Weinstein guilty on two charges — including [redacted] intercourse without consent — but acquitted him of more severe charges, which would have potentially earned him a life sentence in prison, Reuters reports. Weinstein also faces dozens of civil lawsuits from women accusing him of assault.
---
El Molla to announce Eastern Desert gold exploration tender details today: Oil Minister Tarek El Molla is set to announce the details of the upcoming international gold exploration and mining tender and Egypt's mining strategy at a presser today, Youm7 reports, citing sources from the Egyptian Mineral Resources Authority (EMRA).
The government will start accepting bids for the tender during the first half of March, an official at EMRA said earlier this week. The tender has drawn interest from industry players Centamin and Sawiris' La Mancha following the amendments made to the Mineral Resources Act that has drawn praise for being positive for investors.
News of a GERD agreement this weekend? Delegations from Egypt, Ethiopia, and Sudan will be in Washington on Thursday and Friday for what is hoped to be a final round of Grand Ethiopian Renaissance Dam (GERD) talks, cabinet said yesterday. A draft agreement on the rules for the filling and operation of the dam prepared by the US and the World Bank, who are mediating the dispute, reportedly made its way to the three countries' top officials. The agreement has been expected to be sealed by the end of the month, but US Secretary of State Mike Pompeo suggested last week that it could take more time as a "great amount of work remains."
International Cooperation Minister Rania Al Mashat is in Washington, DC, today to meet with World Bank officials and members of the US administration. Al Mashat will hold talks with World Bank President David Malpass, head of the Egyptian American Enterprise Fund James Harmon, and US Development Finance Corporation President Adam Boehler to discuss the activities of US companies operating in Egypt, reports Al Mal.
Defense Minister Mohamed Zaky is in Pakistan for several days, where he is set to meet with government and defense officials to talk military cooperation, according to Al Shorouk.
Egypt to host Arab Forum for Tourism Media: Some 40 journalists from 14 Arab countries will be in town from tomorrow to promote tourism in Egypt, according to Al Shorouk. Awards will also be granted to top Egyptian journalists.
Former President Hosni Mubarak is in the ICU after undergoing surgery last month, his son Alaa said on Twitter. The Mubarak family lawyer Farid El Deeb said on Sunday that the former president is in stable condition (watch, runtime: 7:34).
FinMin scraps auction as treasury yields climb after MPC decision to hold rates: The Finance Ministry has called off a treasury bill auction after investors asked for high yields on 91-day treasuries in the first sale after the decision by the central bank's Monetary Policy Committee to hold interest rates last week, according to a local press report. The ministry accepted only 17% of bids it received in a separate auction for 265-day bills.
Average yields on 91-day treasuries climbed by 0.29% to 14.142% from last week's auction. The lowest accepted yield in yesterday's sale was 13.5%, up from 13% in an auction held right before the interest rate decision.
---
Coming up next week: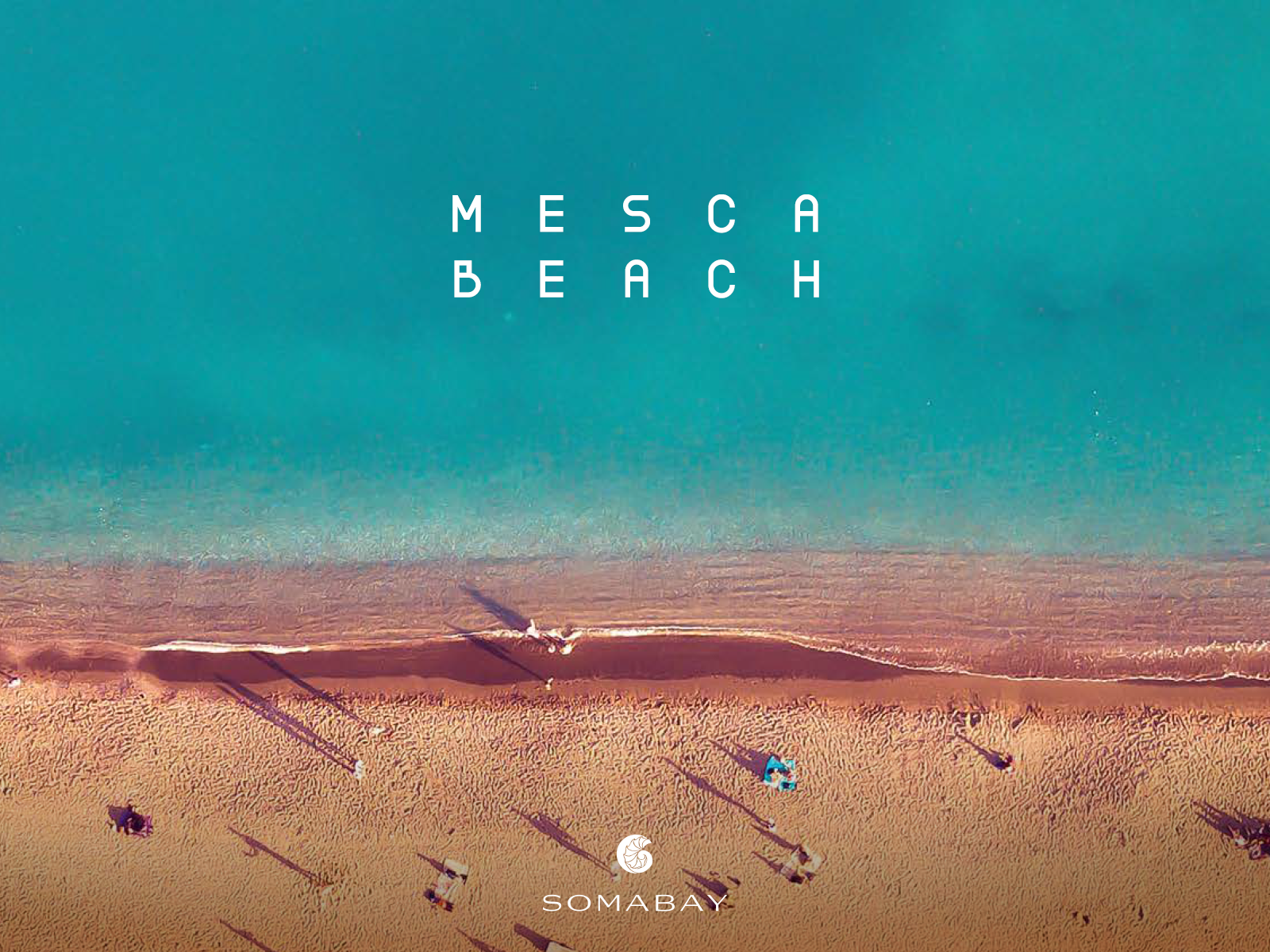 Located on the North West Corner of Somabay, lies Mesca Beach, stretched out onto 1.5km of silky sand. Mesca Beach is best known for its big tidal changes, shallow sandy waters and mounds of mangroves, in addition to the 7Bft Kite House, famously known as one of the best surfing spots on the planet. Combining luxury and adventure, the beach will be welcoming its very own Mesca Hotel, making its debut later this year.
Private equity returns struggle to keep up with US bull market: Returns on US equities have topped those of PE funds over the past 10 years, the first time this has happened over a decade-long period. A study from Harvard economist Josh Lerner and consultancy firm Bain & Co. shows that S&P 500 investors have made a 15.5% return over the 10 years to June 2019, compared to 15.3% for private equity. The Financial Times has more.
A locust swarm is slowly brewing on the Southeastern Red Sea coast. A small cluster of adult locusts have been coalescing along the Southernmost coastal regions in Egypt that the FAO warns might pose great risk in the near future if left uncontrolled. Massive swarms of locusts have already been making their way through Kenya since December threatening mns, as they descend upon villages threatening food safety, agriculture and the region's economy at large, the New York Times reports. The locusts can travel more than 80 miles a day and consume the equivalent of what 35,000 people do in a single day, currently threatening the livelihoods of 20 mn people across Ethiopia, Kenya, and Somalia with the risk to surrounding nations growing as the swarms reproduce. In addition to food supply, tourism to national parks and protected zones — for which other communities rely on as their main source of income — is also coming under threat.