Wednesday, 12 February 2020
What we're tracking on 12 February 2020
We officially became a nation of 100 mn people crammed in like sardines at around noon yesterday, according to CAPMAS' digital counter, Reuters and the local press report. Baby girl Yasmine Rabie, who was born in Minya, became the 100 mnth Egyptian, Masrawy notes, quoting a source from the state's statistics bureau. We reached 99 mn citizens last July, and 99.8 mn at the start of this year. The story is dominating the narrative on Egypt this morning in the international press.
It's really time we started emphasizing family planning, as our population may nearly double to 192 mn by 2052, estimates CAPMAS head Khairat Barakat, who estimates that a "successful" population campaign would limit growth to 143 mn by the same year. Prime Minister Moustafa Madbouly called on ministers last Thursday to devise new strategies to curb Egypt's accelerating population. The Social Solidarity Ministry launched in 2018 the EGP 100 mn "Two is Enough" family planning program to curtail the country's birth rate.
It's day two of the Egypt Petroleum Show: The first day of the exhibition yielded one major agreement — a USD 6.7 bn contract Bechtel signed to set up a petrochem plant in the Suez Canal Economic Zone. The full story is in this morning's Speed Round, below, and we'll be keeping our eyes open for more news coming out of the gathering today.
The (hopefully) last round of GERD talks get underway in Washington today as Egyptian, Ethiopian, and Sudanese ministers work toward common ground on a timetable for filling and operating the Grand Ethiopian Renaissance Dam. Foreign Minister Sameh Shoukry and Irrigation Minister Mohamed Abdel Ati met yesterday with Egypt's technical team, which has been in the US capital for the past two weeks to hammer out the details of a final agreement on the dam, according to a Foreign Ministry statement.
Elsewedy Industrial Development and Elswedy Electric are on a European roadshow this week to promote Egypt as an investment destination. Company officials have met with French industry leaders and will head to several German cities over the next few days.
Key dates coming up this month:
Global VC group Kauffman Fellows kicks off its three-day visit to the capital tomorrow.
The Central Bank of Egypt will meet to review interest rates a week from tomorrow.
Big Global Story of the Day #1- The US Fed is "closely monitoring" the risk presented by the Wuhan coronavirus (which the WHO now insists is called COVID-19), chairman Jay Powell told Congress yesterday, noting, "we are closely monitoring the emergence of the coronavirus, which could lead to disruptions in China that spill over to the rest of the global economy." It's too early to predict what, exactly, the impact might be, he added. The FT and Reuters have the Powell story, while CNBC notes that another 97 infected people died yesterday (bringing the death toll to 1,115) as total cases now top 44k.
Big Global Story of the Day #2- Bernie Sanders, Pete Buttigieg, and Amy Klobuchar are clustered together in the top three as early results from the Democratic primary in New Hampshire trickle in, with each commanding 20-26% of the counted vote as we hit "send" on this morning's edition. Elizabeth Warren was a distant fourth at dispatch time, while Joe Biden (who left early for South Carolina, where he has consistently said he had a better chance of winning) was in fifth place. Entrepreneur Andrew Yang, who we genuinely loved for his open discussion of the dangers of our Future Robot Overlords, has dropped out of the race for the nomination.
Want to follow the results as they come in? Head over to the New York Times, Politico, or Reuters, as you prefer.
---
Ethical investments are starting to catch on in the bond market: Increasing awareness of sustainable investments and greater regulatory clarity will produce strong growth in the sustainable finance market this year, Moody's Investors Service said. Issuances of green, social and sustainability bonds will rise 24% to USD 400 bn this year, with green bonds alone accounting for USD 300 bn. Around USD 75 bn in sustainability bonds and
USD 25 bn in social bonds will be offered to investors.
Toyota this week became the first company to issue green bonds in the US market this year with a USD 750 mn offering of 10-year bonds to finance its clean car business, Bloomberg reports. The company sold USD 5.3 bn-worth of the environmentally-friendly securities last year.
Environmental, social and governance issues are of increasing importance in investment decisions and credit quality assessments, potentially placing carbon-intensive sectors at risk, Moody's said in a separate report. Climate change and transition to a low-carbon economy are increasingly relevant for global credit markets, with both resource and risk management under scrutiny by investors ever more aware of their financial implications.
And in a rare piece of hopeful climate news: Global carbon dioxide emissions may have peaked last year, according to International Energy Agency head Fatih Birol. Carbon emissions from energy have plateaued after the use of coal in advanced economies fell by 15-25% last year, and an acceleration in the use of cleaner energy sources has Birol hopeful that emissions will actually begin to decline in the coming years. The FT has more.
---
Lebanon might need to seek IMF assistance to pull itself out of economic turmoil, House Speaker Nabil Berri said yesterday, according to Reuters. The fund could be brought in to restructure Beirut's debts and offer its technical advice on whether to pay or default on its eurobond maturing next month, Berri said. Protests flared up again in the capital city yesterday after the newly-formed government earned a vote of confidence from parliament with a policy statement that "calls for moves including cutting interest rates and seeking foreign help," the newswire says.
---
Samsung is hoping a flip phone will help you forget about the corruption: The Korean tech giant yesterday unveiled its new smartphone range as its vice chairman faces a re-trial having spent a year behind bars for bribing former South Korean President Park Geun-hye. The FT has the corruption case, The Verge has the rundown on the handsets, including the Galaxy S20 and the Galaxy Z Flip.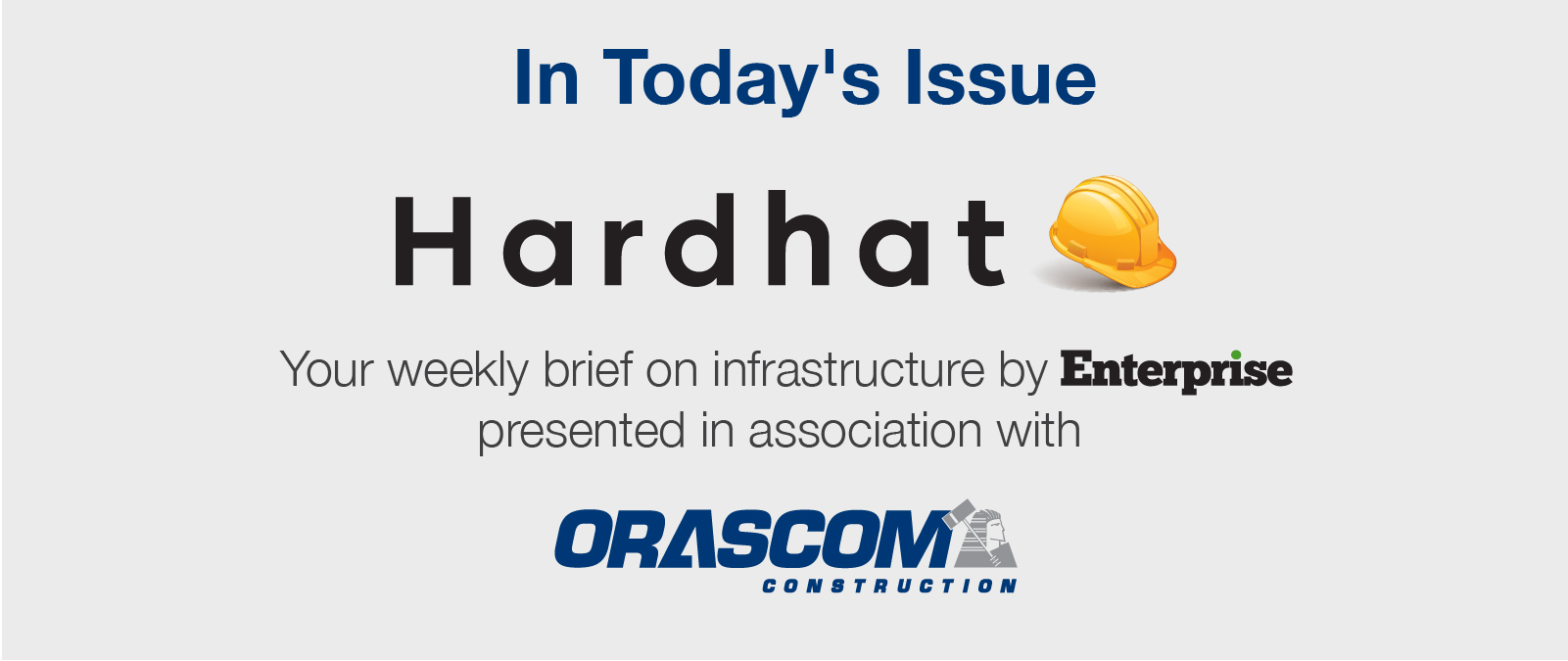 It's Hardhat day — your weekly briefing of all things infrastructure in Egypt: Enterprise's industry vertical focuses each Wednesday on infrastructure, covering everything from energy, water, transportation, urban development and even social infrastructure such as health and education.
In today's issue: We break down Egypt's long-called for railway upgrade and rehabilitation plan. We look at its size and scope and wonder how it might be made achievable.