Sunday, 12 January 2020
What we're tracking on 12 January 2020
It was a quiet weekend on the home front, with the new agenda being driven by a mix of 'regional' developments and diplomatic issues. We expect business news to pick up this week with the effective end of the winter holiday season, but look for foreign affairs to continue to enjoy an outsized position on the country's news agenda this week.
Speaking of the end of winter holidays: You may want to leave a few minutes early for work this morning. Most private and international schools are back in session as of this morning, so expect a but more gridlock than last week.
Also worth noting: The EGP gained against the USD on Thursday, rising to EGP 15.93 after having fallen to EGP 16 on Wednesday, according to CBE figures. USD inflows into government debt instruments on Wednesday and Thursday were the key driver of the rally, Hapi Journal and Al Mal cite an unnamed Central Bank of Egypt source as saying. Foreign holdings of Egyptian treasuries stood at USD 15.5 bn as of the end of November.
Now, topping the regional news agenda:
Oman has sworn in a new leader following the death of Sultan Qaboos at age 79. The Arab world's longest-serving ruler, who came to power almost half a century ago, died on Friday. An obituary in the New York Times calls him a "towering figure at home" who "transformed his … kingdom from an isolated enclave into a developed nation," and an "essential diplomatic player" abroad who managed to bridge the region's sectarianism and act as a peace broker between foes. Qaboos, who died without a direct heir, has been succeeded by his cousin and former culture minister Haitham bin Tariq Al Said, who was sworn in yesterday.
President Abdel Fattah El Sisi extended his condolences and announced three days of mourning in Egypt in a statement on social media.
Meanwhile, Iranian officials admitted this weekend to accidentally shooting down a passenger aircraft last Wednesday, hours after its armed forces launched attacks on US military bases in Iraq. Iranian President Hassan Rouhani wrote on social media that the government "deeply regrets this disastrous mistake" while Foreign Minister Javad Zarif blamed "human error at a time of crisis." The government had previously denied that the crash, which resulted in the deaths of all 176 people on board, had been caused by a missile. The vast majority of those on board were Canadian or heading to Canada for school. The story dominates headlines worldwide this morning. See: Reuters | Wall Street Journal | AP | New York Times | Guardian | BBC | CNN.
Next round of GERD talks in Washington tomorrow: Foreign Minister Sameh Shoukry arrives in Washington this morning ahead of what are being billed as the final round of US-mediated talks between Egypt, Sudan, and Ethiopia over the Grand Ethiopian Renaissance Dam. The sides agreed last year to resolve the dispute by 15 January, but talks remain at an impasse, with the first three rounds having failed to produce a breakthrough. We have the latest in this morning's Speed Round below.
---
Libya is also going to be prominent in the headlines this week: Shoukry left for DC straight from Algeria, where he met with his counterpart Sabri Boukadoum about the developing situation in Libya, the Foreign Ministry said in a statement. Egypt-backed military commander Khalifa Hafar and his rivals at the Government of National Accord announced overnight a temporary ceasefire in the country's west, including Tripoli, Reuters reports.
That comes ahead of a visit to Cairo today by European Council President Charles Michel, who is set to meet with El Sisi. Given Michel's meeting with Turkish President Recep Erdogan yesterday, we'll hazard a guess that Libya will be the prime focus. We have more on Libya in this morning's Speed Round, below.
---
The next steps in our bid to become the premier regional energy hub: Egypt and Sudan will launch the first phase of the electricity interconnection project today, which will see the two countries exchange 50 MW, according to Masrawy. The capacity will be increased to 150 MW in the second phase, which is expected to be ready within a year. The project has been in the works for several years, but was delayed by the political upheaval in Sudan last year and complications arising from the dispute over the Grand Ethiopian Renaissance Dam.
A similar agreement with Saudi Arabia is due to be signed by May and will see the two countries exchange power by 2022, while the USD 4 bn EuroAfrica project will connect the electricity grids of Egypt, Cyprus, and Greece by December 2021.
Are emerging markets falling into 'secular stagnation'? Growth in emerging markets outside of China and India has failed to outperform developed markets since 2013 due to weak investment, putting them at risk of "secular stagnation," the Institute of International Finance has said. 'Secular stagnation' — econospeak for protracted periods of low economic growth — has "important implications for markets, because the underlying value proposition of EM is predicated on higher growth, which in turn should translate into higher returns on foreign investment", the Washington-based organization said.
US companies in bond-selling binge: Companies sold over USD 69 bn in low-interest high-grade bonds last week, making it the second-highest weekly issuance volume in history, according to BofA Securities, CNBC reports. The trend isn't set to continue though: the investment bank is projecting a net fall in issuance over the course of the year due to a drop-off in M&A activity and de-leveraging among large companies.
Is telecom operator Orange looking at an IPO of its regional assets? The company has consolidated its operations in the Middle East and Africa into a single entity, which it is considering IPOing to finance overseas expansions, Reuters reports. Paris and London are potential homes for the listing, Bloomberg suggests. The stake sale, for which Orange has tapped BNP Paribas and Morgan Stanley as advisors, could go to market as early as 1H2020.
Fallout from Soleimani killing continues: The US has taken to threats in response to Iraq's demands for troop withdrawal, warning yesterday that it would close the Iraqi central bank's account at the Federal Reserve Bank of New York if it evicts the US military, the Wall Street Journal reports. The warning, which Iraqi officials said was conveyed directly to acting Prime Minister Adel Abdul Mahdi, would cut off the government's access to important revenues and squeeze liquidity in the country's financial system. Iraq's parliament last week voted to remove all foreign troops from its territory after the US assassinated Iranian General Qassem Soleimani and a senior Iraqi paramilitary leader at Baghdad Airport.
US embassy in Egypt issues warning: The US embassy in Egypt has warned of increased security risks to US citizens abroad amid "heightened tension" in the region.
US bull market unfazed by #WW3: The S&P 500, Nasdaq and Dow Jones all shrugged off the geopolitical angst, closing near their all-time high at the end of last week, Bloomberg reports.
---
Other international news to note in brief:
More progress on US, China trade: The US and China will hold biannual meetings to handle disputes arising from the phase one trade agreement, which is set to be signed on 15 January. (Wall Street Journal)
Trump considers expanding travel ban: The Trump administration could propose to double the number of countries listed on its travel ban to 14 as it looks to make immigration a cornerstone of its 2020 election campaign. (AP)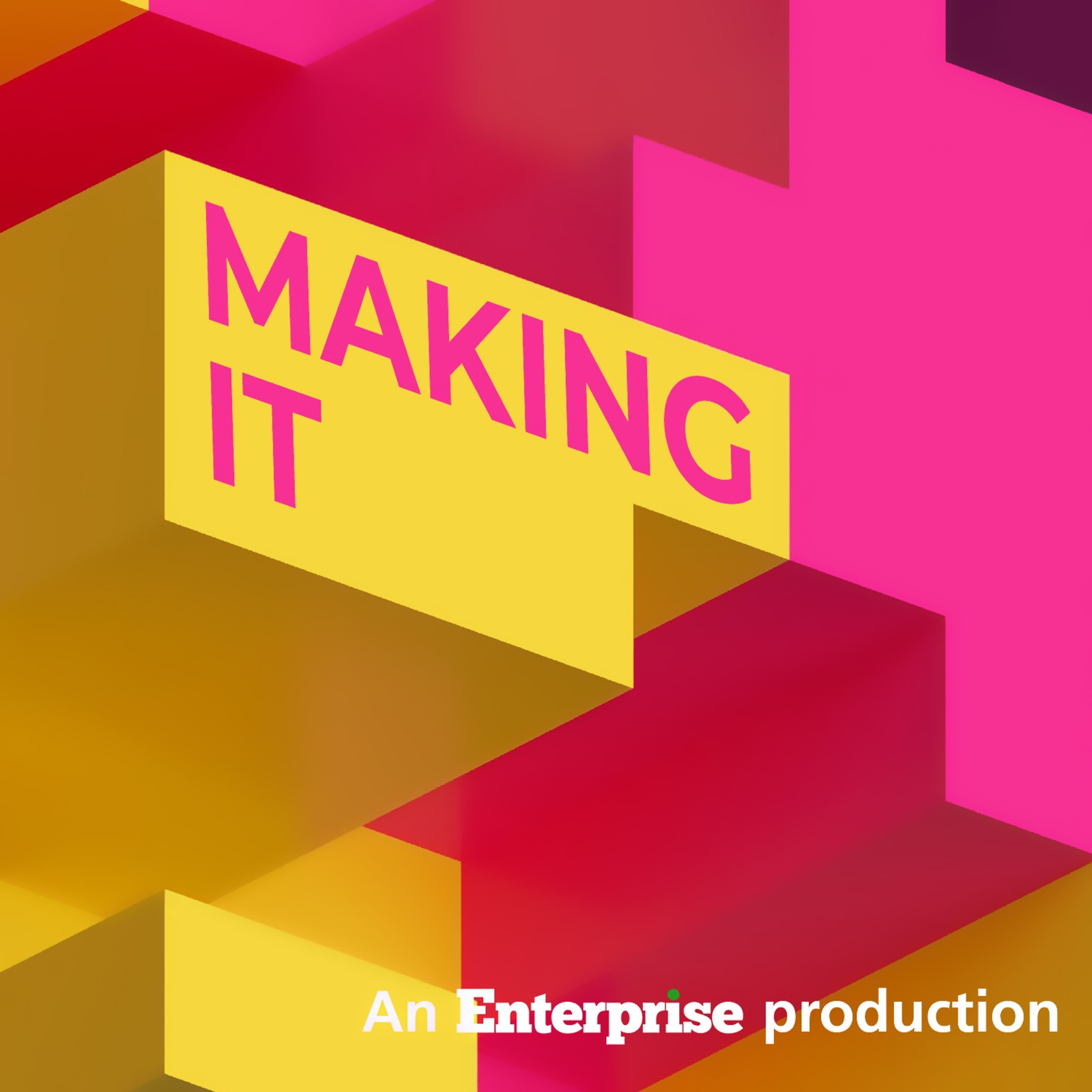 Our podcast on building a great business in Egypt will return from its hiatus on Saturday. Want to catch up on season one in the meantime? Previous guests on Making It have included:
The episodes are available on our website | Apple Podcast | Google Podcast.