Wednesday, 25 December 2019
What we're tracking on Wednesday, 25 December 2019
Merry Christmas, everybody. We hope you're spending it with plenty of family, friends and gifts (even if you do have to come in to work today). If you're not planning a fun day out, let Netflix (Hulu or Amazon Prime) help keep the family celebrating, with the platforms coming out with a host of shows and movies for the holiday season. The Independent has a list of films you can catch on the streaming platform.
And let the countdown to NYE begin. We go on our annual publication holiday on Wednesday, 1 January and will be back the following Wednesday (8 January).
Let's hope the CBE ends the year on a high note, as the central bank's Monetary Policy Committee meets tomorrow for the final time in 2019 to decide on interest rates. Seven of 10 economists we surveyed expect the committee to hold off on delivering the fifth rate cut of the year on the back of a slight uptick in inflation in November and uncertainty over December's figures. Most respondents say the CBE will adopt a wait-and-see approach as it gauges the impact of the previous cuts. A Reuters poll of economists had similar results, with nine out of 14 expecting the central bank to keep rates on hold.
The minority expecting a rate cut on Thursday see it in the 50-100 bps range. Among the reasons they cite are an already "exceptionally low inflation rate" and high real interest rates to continue attracting carry traders.
Expect low trading volumes on the EGX to continue until after the holidays, Naeem Brokerage's Tarek Abazza says. The EGX30's turnover yesterday was EGP 382 mn, or around 40% below the trailing 90-day average. Analysts told Reuters' Arabic service earlier this month that volumes have fallen a little over 40% since 2017, attributing the fall to low trading volumes and a lack of new listings weighing heavily on the Egyptian exchange's ability to attract investors.
PSA- The national weather service is still warning of cool, windy weather from now through Friday morning. Look for daytime highs of 19°C plunging to 9°C overnight on Thursday with winds of more than 30 km/h.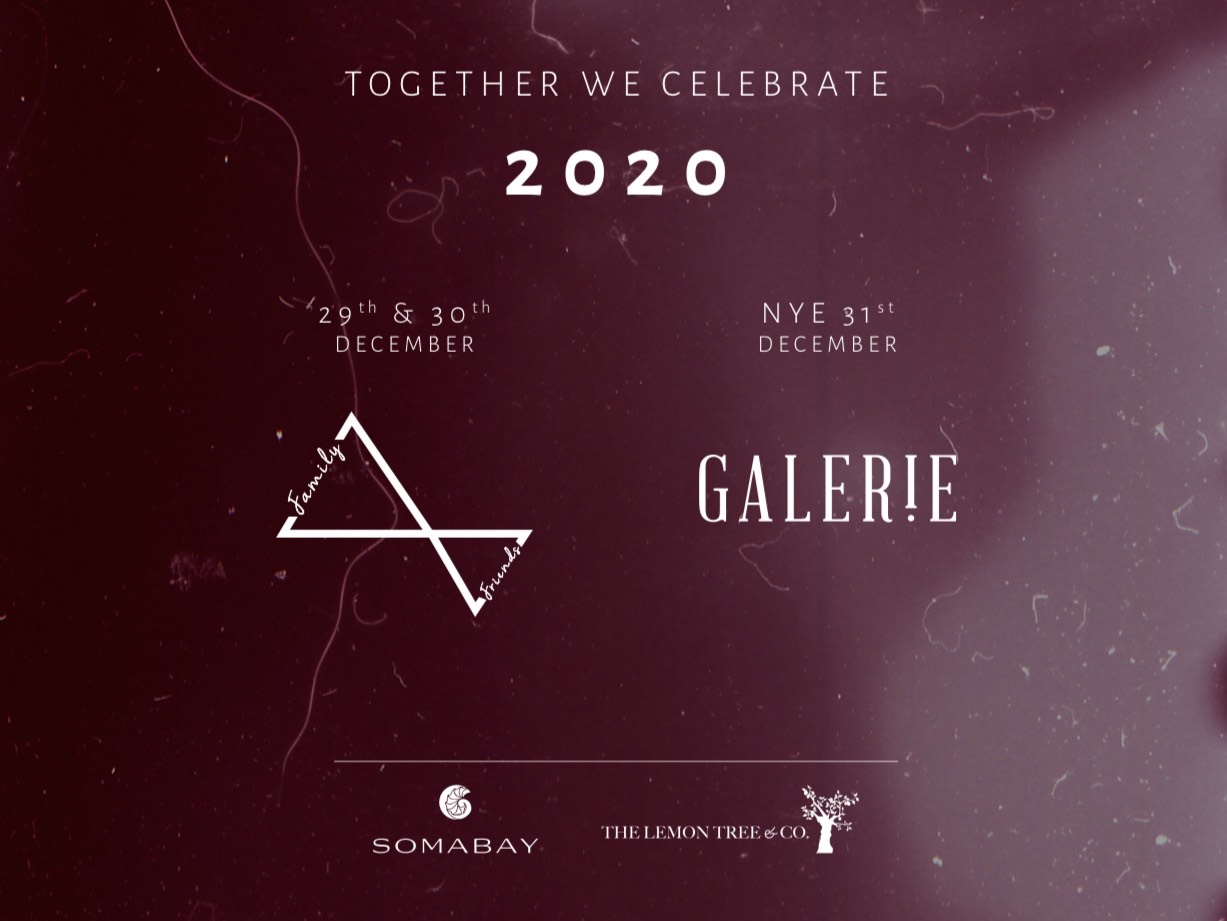 Take a step into our phenomenal world & celebrate 2020 with The Lemon Tree & Co. at Somabay. Family & Friends Reunion IV, Music Festival is happening on the 29th & 30th of December and the celebration extends to NYE, December 31st where GALERIE presents a full night of elegance, admiration & laughter. For reservations: http://nye2020tlt.com/
---
So what, exactly, is happening with the Investment Ministry and GAFI? Prime Minister Moustafa Madbouly clarified to the press on Tuesday just what exactly is happening with the Investment Ministry and the General Authority for Freezones and Investments (GAFI). He made it clear that, as of Sunday's cabinet shuffle, there is no Investment Ministry, and that GAFI will operate under the jurisdiction of the cabinet, according to Al Mal. The cabinet shuffle that took place on Sunday saw Sahar Nasr exiting as an investment minister, with Madbouly taking over the portfolio. He said then the decision was to help untangle the bureaucracy of investment and streamline policy.
Egyptian-Greek-Cypriot alliance leans on France to scare off Turkey: Our fair capital will play host to a summit between Cairo, Athens, Nicosia, and Paris on 4 or 5 January, Greek Foreign Minister Nikos Dendias announced yesterday in an interview. While no details are yet out about the purpose or agenda of this meeting, you have to figure it has something to do with Turkey's recent signing and ratification of a military accord with Libya's Government of National Accord, which is led by Tripoli-based Prime Minister Fayez Al Serraj. France and Egypt are leading supporters of Gen. Khalifa Haftar, Al Serraj's rival in the east.
Meanwhile, President Abdel Fattah El Sisi had a discussion about issues of "common interest" with Greek Prime Minister Kyriakos Mitsotakis, according to an Ittihadiya statement. The two also talked trilateral cooperation with Cyprus.
Greece and Cyprus also have a bone to pick with Turkey over the East Mediterrannean gas fields, as Turkey opposes the regional cooperation of East Mediterrannean countries without the inclusion of Turkish Cyprus.
We have other friends, too: Foreign Minister Sameh Shoukry discussed the Libya issue with his Russian counterpart Sergey Lavrov in a phone call yesterday, according to a Cabinet statement. Shoukry also had a chat with the UN special envoy to Libya, the statement says without providing further details.
---
*** Tell us what you think will happen in 2020 and maybe we'll send you an Enterprise mug and our very own coffee: Every year we ask you, our readers, to weigh in on what you expect for the year ahead: Are you investing? Do you plan to hire new staff in 2020? How do you think the EGP will perform? What's your take on interest rates? Tell us, and we'll share the results with the entire community in early January to help you shape your view of the year. The survey is quick, we promise.
---
Get into the holiday spirit: The EGX is only up 6% heading into the final trading days of the year, but global stock markets are now worth nearly USD 90 tn, having gained USD 17 tn in value this year, CNBC says, citing figures from Deutsche Bank. Get your fix of nostalgia with the FT's The big market moments of 2019, which recaps the "central bankers, politicians and companies with grand ideas" this past year.
Celebrations of the global equity and debt rally continue, with the Wall Street Journal proclaiming that stocks and bonds haven't grown this much since 1998, despite the US-China trade war and Brexit fears. The S&P 500 has soared 28.6% this year, while a bond rally has pushed the yield on the benchmark 10-year US treasury note down 75 bps.
A touch of irrational exuberance? But as the market rally continues, warnings are sounding that US corporate debt is rising to unsustainable levels. This time, it's coming from Bloomberg Opinion's John Authors (the former FT hand), who warns that the number of "intangible" US-listed companies — outfits with "negative tangible book value, meaning that their tangible assets aren't worth enough to repay all their debt" — have grown to 40% of US stocks, up from 15% 20 years ago. He blames "rapacious financial engineers and private equity investors" who have taken over companies, sold their physical assets and / or extensively leveraged them rather than invest in new assets that make something.
Santa's 2019 naughty list:
Did BMW lie about sales figures? The US Securities and Exchange Commission (SEC) started an investigation into whether Germany's BMW has manipulated sales figures by engaging in "sales punching" in the US, according to the Wall Street Journal. The practice, which is not new to the automotive industry, is when dealers book cars as sold while in reality they are being used as test or loan vehicles, or are still parked in the dealer's lot.
Boeing Co. ousts CEO after crashes of 737 Max jetliner: Dennis Muilenburg was removed as CEO and president of Boeing and will be replaced by the company's chairman and General Electric Co. veteran David Calhoun on 13 January, according to Bloomberg. The move comes after two deadly crashes of the company's most important airliner and a botched test of a vehicle for NASA.
In other news, the US has scrapped a short-lived trade agreement with the fictional nation of Wakanda: Due to a clerical error, Marvel Universe's fictional African country of Wakanda was briefly added to the US Department of Agriculture's (USDA) online list of nations that have trade agreements with the US, according to Reuters. Wakanda was listed as trading live animals, dairy goods, and tobacco, among other products, with the US before it was removed from the USDA's registry.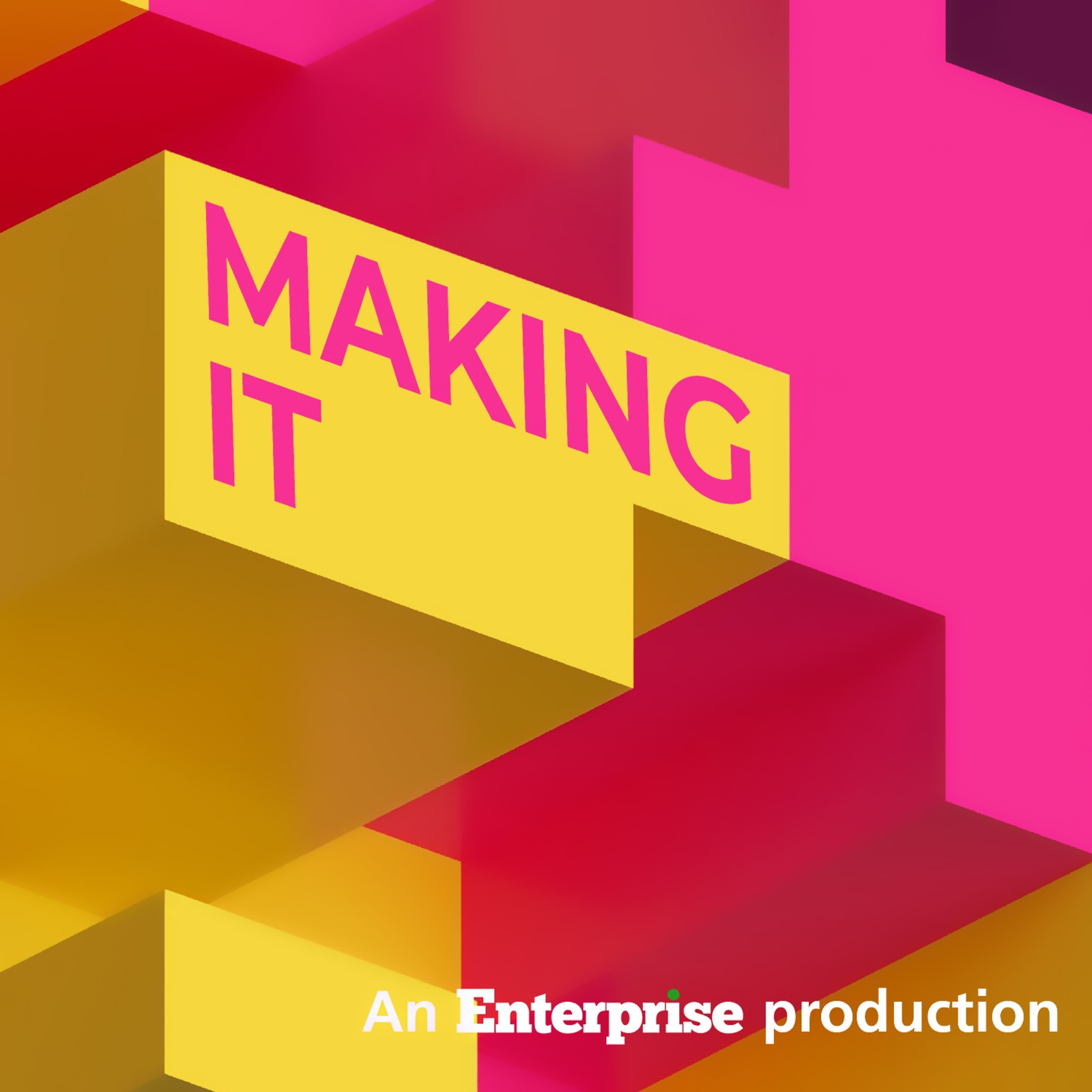 Making It is on hiatus until January 9, but want to catch up on season one? Previous guests on our show about how to build a great business right here in Egypt have included:
The episodes are available on our website | Apple Podcast | Google Podcast.