Sunday, 22 December 2019
What we're tracking on Sunday, 22 December 2019
What to expect this week from your legislators: the Local Administration Act. The House of Representatives' agenda this week will include discussing a committee report on the long-awaited Local Administration Act, which aims to decentralize local councils and organize district elections, reports Al Shorouk. President Abdel Fattah El SIsi had teased the possibility of local elections at the end of the year back in September, saying that he expected the House to vote on the act in October.
Also expected to get our elected representatives chattering this week: Amendments to a law regulating who should be on the nations' terrorist watch list and a law to protect architectural heritage by preventing the unlicensed razing of dilapidated, but historic buildings.
GERD talks resume in Khartoum: Irrigation ministers from Egypt, Ethiopia, and Sudan enter their second day of meetings in Khartoum today for the latest round of technical talks on the Grand Ethiopian Renaissance Dam. The three parties will meet again on 13 January in Washington, DC for the fourth round of talks, at the end of which the countries have committed to reaching an agreement on the guidelines for filling and operating the dam and drought mitigation measures.
Air France has resumed its direct flights to Sharm El Sheikh, with the first flight arriving yesterday morning after a five-year hiatus, according to Al Mal. The UK had also resumed its charter flights to Sharm El Sheikh last week with Enter Air bringing 110 tourists on board.
---
As 2019 draws to a close, financial markets appear thankful for a very positive end of the year. 2019 has seen global stocks gain USD 10 tn, a bull bond market, and oil prices rising 25%, according to Reuters. The MSCI index gained 24% this year, while the S&P 500 surged 30%. Meanwhile, and for the first time since records began, the US has spent an entire decade without entering a recession, making it the longest economic expansion in US recorded history, according to CNBC (watch, runtime: 11:01).
This comes despite the continued presence of some of the global headwinds that contributed to the EM Apocalypse of 2018, which saw the year ending on a low. These include the lack of a conclusive resolution to the US-China trade war and continued chaos from Brexit. So what is it that we have to be thankful for?
Falling global interest rates: The US Federal Reserve cut interest rates for the first time since the global financial crisis in 2019. The move, which was largely expected by global central banks, has spurred other central banks, including the European Central Bank and other EM banks, to cut rates. Egypt's central bank cut interest rates four times this year.
Most analysts don't expect Egypt to see a fifth rate cut this Thursday, when the CBE's Monetary Policy Committee is set to meet for the final time this year. The majority of economists surveyed in our interest rate poll (which you'll find in this morning's Speed Round, below) agree that the central bank will hold off on another round of cuts for the time being to get a better feel of the impact of its past rate cuts.
Rising asset prices: Encouraged by the rate cuts, investors have been gobbling up treasuries all year and firing up bond markets. Egypt is among the winners, with returns on Egyptian treasuries up 23.2% YTD according to Reuters data, second only to the Ukraine. The EGP also appears to have gained 11.7% in keeping with other rising emerging market currencies, including Russia and the Ukraine. Even the EGX has performed relatively well, with the benchmark EGX30 index up 6.15% YTD as of Thursday. Compared to other MSCI emerging market indices, the performance of Egypt's stocks was second only to Russia, with Egypt shares rising 36.4%. Egyptian shares outperformed the MSCI EM Index, which grew 14.6%. This comes despite struggling over low volumes and a lack of new listings. Reuters' figures last week show trading volumes have fallen a little over 40% since 2017.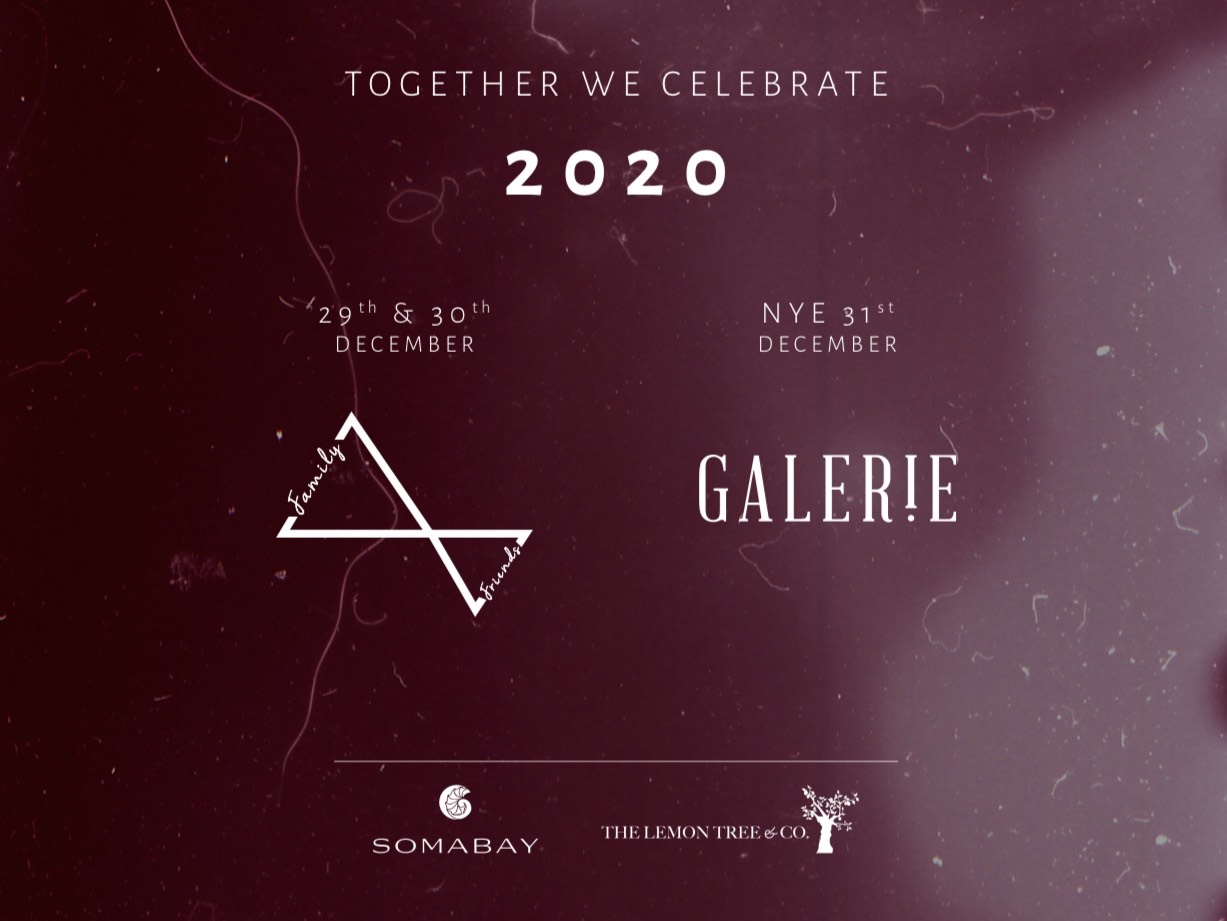 *** THE REAL ENTERPRISE SURVEY- It has come to our attention that some of you have been receiving the wrong link to our 4Q2019 survey, and for that we apologize.
What is the Enterprise Reader Survey? Every year we ask you, our readers, to weigh in on what you expect for the year ahead: Are you investing? Do you plan to hire new staff in 2020? How do you think the EGP will perform? What's your take on interest rates? Tell us, and we'll share the results with the entire community in early January to help you shape your view of the year. The survey is quick and with the correct link, we promise.
You can take the Enterprise Reader Poll here.
---
2020 New Year party pooper award goes to the World Bank: The World Bank is worried about the impact of low interest rates in light of the USD 55 tn in debt accrued by developing nations, the global lender warned in a report on Thursday. Emerging market total debt has risen to around 168% of their combined GDP, a 55% increase from debt levels in 2010. "The size, speed, and breadth of the latest debt wave should concern us all," said World Bank Group President David Malpass. "It underscores why debt management and transparency need to be top priorities for policymakers — so they can increase growth and investment and ensure that the debt they take on contributes to better development outcomes for the people."
We don't have to worry about anything for now, while the global trend of low interest rates continues. But the record of the past 50 years show that about half of the 521 national episodes of rapid debt growth in developing countries have been accompanied by financial crises that significantly weakened per-capita income and investment. "History shows that large debt surges often coincide with financial crises in developing countries, at great cost to the population," said Ceyla Pazarbasioglu, the World Bank Group's Vice President for Equitable Growth, Finance, and Institutions. "Policymakers should act promptly to enhance debt sustainability and reduce exposure to economic shocks."
It was a good week for Egypt debt watchers last week, with EFG Hermes subsidiary Hermes Securities Brokerage ending a decade-long dry spell for corporate bond issuances with a EGP 400 mn issuance of one-year bonds before the end of the year, with another EGP 1.6 bn planned in the coming months. The transaction was advised by EFG Hermes Investment Banking. Meanwhile, Madinet Nasr Housing (MNHD) closed on a EGP 370 mn securitized bond issuance on Wednesday. In a statement on Thursday (pdf), MNHD said that EFG Hermes Promotion & Underwriting and CIB acted as structuring advisor, lead managers, and arranger of the transaction. The issuance was fully underwritten by EFG Hermes, CIB, and the National Bank of Egypt (NBE). Zaki Hashem & Partners acted as legal advisors for the transaction, and KPMG acted as the auditors.
---
MOVES- Andrew Bailey is new head of the Bank of England: Former Bank of England deputy governor Andrew Bailey is reportedly set to be named as the new governor of the Bank of England, a person familiar with the process told Reuters on Thursday. Bailey, worked for 30 years at the UK's central bank before heading finance industry watchdog, the Financial Conduct Authority. Bailey beat out Minouche Shafik, the former Bank of England Deputy Governor and current head of the London School of Economics, as well as Gerard Lyons, who was economic adviser to UK Prime Minister Boris Johnson. The National's Jack Dutton speculates in an oped that Shafik was sidelined for her Brexit views.
Glovo may be a unicorn with USD 166 mn Series E funding from Mubadala: Spain's on demand delivery app Glovo received USD 166 mn in Series E funding from the UAE's Mubadala, TechCrunch reports. The size of the stake acquired by Mubadala was not mentioned. The latest round will put its valuation at over USD 1 bn, giving it unicorn status, the company said, according to TechCrunch.
PSA- biblical plague alert: New immature swarms of desert locusts that could threaten crops are expected to start forming by the end of the month in the horn of Africa, The United Nations' Food and Agriculture Organization warned in a statement. Hatching is expected to occur in the coming weeks along the western side of the Red Sea from Eritrea to southeast Egypt, the statement added. The organization urged national authorities to "undertake timely reporting and efficient control" in the upcoming period.
Hazem Moussa, the co-founder and CEO of Sarwa Capital, on growing a consumer finance startup and life post-IPO: Since starting out with car financing with Contact Cars back in 2001, Sarwa Capital has grown its operations to encompass all aspects of consumer finance, including financing consumer durables, home finishing, mortgages and small businesses, and most recently, life and general insurance. The firm even invented the notion of securitized bond offerings in Egypt. He talked with us about raising money for the business before venture capital was a thing in Egypt. About life after going public on the EGX in a controversial IPO in 2018. And about how he resists micromanaging while still keeping his finger on the pulse of his business.
** Listen to this week's episode (runtime 32:21) on our website | Apple Podcast | Google Podcast.
Want to catch up on season one? Previous guests on our show about how to build a great business right here in Egypt have included: