Monday, 16 December 2019
What we're tracking on 15 December 2019
It's not the busiest of mornings, but there's more news today than there was trading on the EGX yesterday, where total turnover was an anaemic EGP 205 mn, or 72% below the trailing 90-day average. Reuters' Arabic service has picked up on lackluster energy on the EGX and has a long piece that will spark conversation this morning, with the other big headline being the launch of the CBE's EGP 50 bn tourism fund we flagged yesterday.
It's the penultimate day of the World Youth Forum in Sharm El Sheikh today and will still make headlines in the domestic press as it does.
African defense meeting in the new capital: Preparatory meetings for the African Defense, Safety and Security Committee, an African Union body, kicked off in the new administrative capital yesterday, according to an Armed Forces statement. The five-day event includes three days of expert meetings to discuss the African Union's efforts on security and peace issues in the African continent.
The two-day Tech Fuze conference wraps up today at the Nile Ritz Carlton. The gathering features 150 speaks from some 120 companies and has its sights on big topics in tech including artificial intelligence, the internet of things, and fintech.
The next round of GERD talks is coming up this weekend: Irrigation ministers from Egypt, Ethiopia and Sudan will meet in Khartoum on Friday and Saturday for another round of technical talks on the Grand Ethiopian Renaissance Dam. The talks come ahead of a meeting scheduled between the three parties for 13 January in Washington, DC.
PSA- You may now put your umbrella away. You can expect a daytime high in the capital city of 21°C and an overnight low of 11°C. Look for sunny skies with cloudy periods, according to both the national weather service and our favorite app.
Sound smart this morning: ESG is gaining traction in the world of finance: Investors are increasingly seeing environmental, social, and governance (ESG) policies and performance as key priorities for the companies in which they invest, according to a survey by the world's largest independent PR firm Edelman in their 2019 Trust Barometer survey (pdf). The survey, which polled 600 institutional investors across six countries with some USD 9 tn in AUM, found that 61% of investors increased their exposure to companies with strong ESG track records, and more than half vote their shares more often to support ESG-focused board members and policies. The majority of those polled also want to see executive compensation linked to their businesses' progress on ESG issues, saying that this kind of compensation structure would increase their trust in a company.
In other words, an investment is not just about shareholder returns. According to the poll, 84% of respondents said that businesses need to strike a balance between maximizing returns and ESG responsibilities towards their employees, suppliers, and local communities. "Long considered a money-losing nicety, ESG is rapidly going mainstream. The Edelman poll of big investors found that 52% said they'd put more trust in a company that linked executive compensation to ESG goals — like data privacy and cybersecurity, diversity and inclusion, and fighting global warming," Axios says.
Investors exit safe havens as global sentiment improves: Investors have been pulling out of precious metals, the JPY and dividend-paying stocks as fears over trade and global growth ease, the Wall Street Journal reports. Gold prices have fallen USD 85 per ounce since September, the USD and JPY have fallen, and yields on US 10-year bonds have risen from near-record lows to 1.82%.
How are the super-rich ensuring they stay that way? Offering direct lending where banks won't: A number of family offices, "mini-investment firms set up by the super rich to manage their personal wealth, are piling into the high-risk, high-reward market of offering direct loans to ventures that are struggling to secure bank funding, Bloomberg says. "Private credit has boomed globally as banks, under pressure from regulators since the global financial crisis to reduce risk, have pulled back from lending to smaller, potentially more vulnerable companies," the news information service says. In the past two decades, the private credit market grew 18.5 times to USD 787.4 bn, from USD 42.4 bn, London-based research firm Preqin says.
---
Is Trump's war on trade about to pivot to Europe? The Trump Administration is considering whether to ramp up tariffs on European goods just days after signing a preliminary trade pact with Beijing, according to a document (pdf) published by the Office of the US Trade Representative. The proposals would see the US increase existing tariffs on certain foods and aircraft to 100%, and introduce 100% tariffs on a new range of products. But there are doubts that China can deliver on a key aspect of the agreement, the Financial Times reports.
UN climate talks went nowhere fast: UN climate talks hit a brick wall as the 197 countries that signed up to the 2015 Paris climate agreement failed yesterday afternoon to agree on a framework for a new global carbon trading market that would allow countries to exchange credits for emissions reductions, according to the Financial Times. Critics say the US, Brazil and Australia scuppered the two weeks of talks in Madrid.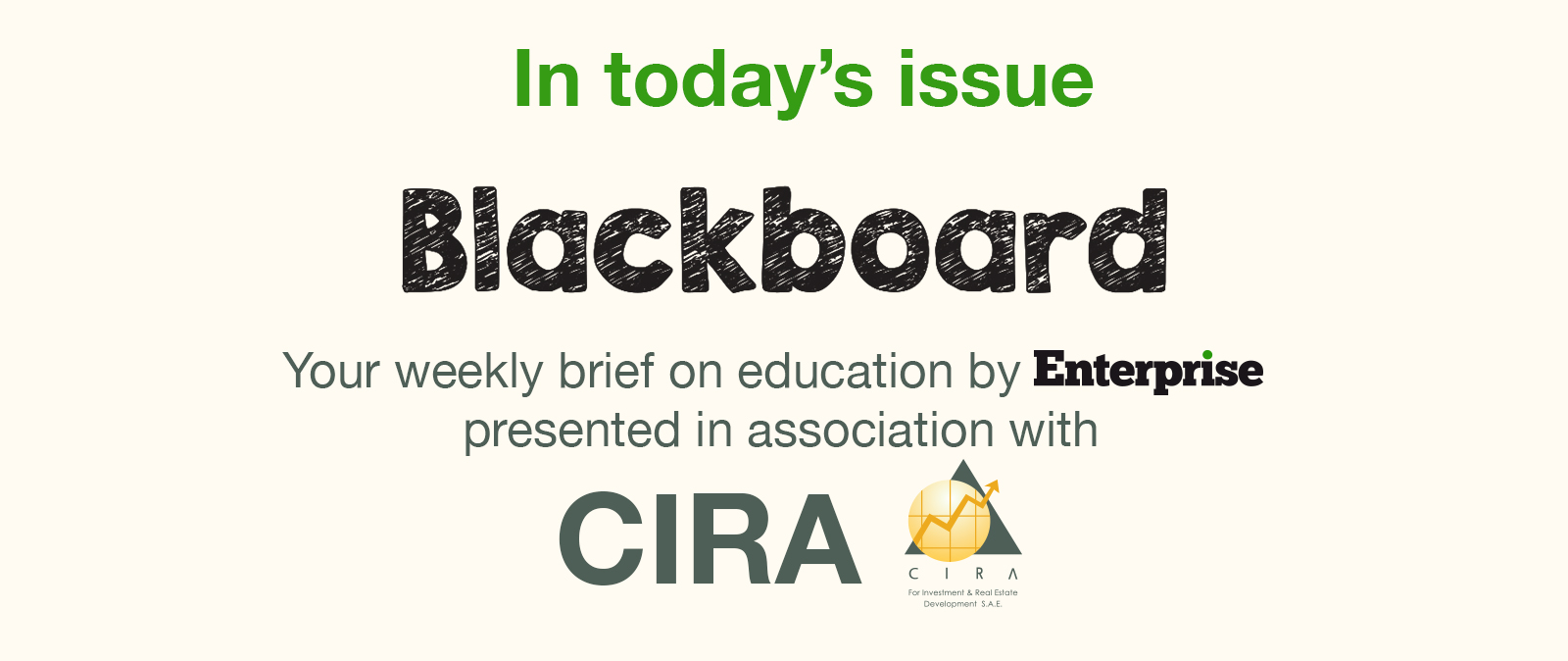 *** It's Blackboard day: Our every Monday look at the business of education in Egypt, from pre-K through the highest reaches of higher ed, focuses this week on how Egypt is trying to position itself as a hub for international students seeking college degrees.