Thursday, 12 December 2019
What we're tracking on 12 December 2019
It's a relatively quiet morning heading into the weekend. It is also a little early for the holiday-season news slowdown, so don't get your hopes up quite yet, ladies and gentlemen.
Perhaps the biggest news of the day: You may want to bring an umbrella with you this morning. The Egyptian Meteorological Authority is forecasting a daytime high of 20°C and a chance of showers before overnight lows of 12°C.
CBE board shakeup soon? We could be seeing new faces on the Central Bank of Egypt's board of directors' table soon as Governor Tarek Amer, who was reappointed by the president last month, begins his second term in office, senior banking sources were quoted by Al Masry Al Youm as saying.
Election news is everywhere in the international press this morning:
The UK goes to the polls today in what the two largest parties are calling the "most important election in a generation." Pundits are predicting that Prime Minister Boris Johnson will be re-elected, but the size of his majority is in question. (Reuters)
Algeria's presidential elections will see mns go to the polls tomorrow amid opposition from the anti-government protest movement which has denounced the election as neither free nor fair. (The Guardian)
Israel is on its way to its third election in nearly a year, after a deadline passed yesterday for caretaker PM Benjamin Netanyahu and his centrist rival Benny Gantz to resolve the deadlock that followed votes in April and September. (NYT)
Saudi Aramco shares rose 10% yesterday in their trading debut, closing at SAR 35.20, with the rise capped by an upward limit set by the Tadawul, the Wall Street Journal reports. The listing, which raised USD 25.6 bn, primarily from Saudi investors, is the world's largest, even if it did not meet Crown Prince Mohammed bin Salman's original goals to raise USD 100 bn. Aramco's underwriters could make use of an option to sell up to 15% more shares in the first 30 days of trading if demand proves higher than expected, which would increase the money raised to nearly USD 30 bn.
Fed keeps rates on hold, signals easing will be on pause next year: In line with market expectations, the US Federal Reserve's Open Market Committee unanimously decided yesterday to keep rates on hold after three cuts this year. The Fed said in a statement that the "strong" labor market and moderately rising economic activity, coupled with increased household spending led policymakers to maintain rates to support economic activity and keep inflation "near the Committee's symmetric 2 percent objective."
The Fed also signaled that it will pause easing next year. Yesterday's statement did not allude to the "uncertainties" the Fed had cited at its last meeting, the Financial Times notes, which NatWest Markets' head of strategy John Briggs suggests is "a signal that they feel pretty confident about what they have achieved and where they are with rates."
US equities' winning streak to continue into 2020 -investment banks: Lower interest rates and strong fundamentals will lead US stocks to fresh record highs in the new year, US investment banks have predicted. Optimism surrounding US-China trade and the Fed's three consecutive rate cuts have pushed the S&P 500 to all-time highs in recent weeks, keeping it on track to finish the year up 25% — its third-best annual performance since 2000. This has led to investment banks forecasting a continued, albeit weaker, market rally in 2020, with eight banks projecting average growth of 4.6% over the 12 months. Morgan Stanley is the only outlier, with analysts predicting the market to finish 4% in the red on anemic earnings growth. The Financial Times has the story.
Don't give up on climate funds, JPMorgan says: Investors should look past the meager returns delivered by climate change-linked funds and wait it out to see long-term gains, JPMorgan strategists say, according to Bloomberg. High fund fees, low profits, and the slow pace at which society is responding to climate change have all prevented these products paying out higher returns. But increasing public demands for stricter emissions targets and the increasing popularity of climate funds will boost their performance over the coming years, they say.
But one company is setting out its case for the status quo: Natural resources giant BHP is advising investors to pile into hydrocarbons, claiming that a supply gap over the coming 15 years will deliver huge returns, the Financial Times says.
Mubadala sets USD 40 bn AUM target: The Abu Dhabi sovereign wealth fund's investment arm Mubadala Capital intends to increase its assets under management to USD 40 bn "over the medium-term horizon" from USD 25 bn currently, Deputy CEO Waleed Al Muhairi said. Around USD 6 bn of this is expected to come from institutional investors, almost twice the USD 3.4 bn currently managed by the fund. Bloomberg had more.
Volcker takes parting shot at Trump in posthumous letter: Recently deceased former Fed chairman Paul Volcker slammed US President Donald Trump's attempts to meddle with central bank policy in an afterword to his forthcoming autobiography written three months ago, the FT reports. "Not since just after the second world war have we seen a president so openly seek to dictate policy to the Fed. That is a matter of great concern, given that the central bank is one of our key governmental institutions, carefully designed to be [devoid] of purely partisan attacks," he wrote.
US democracy is under serious threat, Volcker writes, in a somber warning of the challenges facing the country's political system. "Nihilistic forces are dismantling policies to protect our air, water, and climate. And they seek to discredit the pillars of our democracy: voting rights and fair elections, the rule of law, the free press, the separation of powers, the belief in science, and the concept of truth itself," he said.
---
Will The Donald and Xi announce an agreement this weekend? The US and China could announce an "eleventh hour" trade agreement and put the brakes on the 15% tariff on USD 160 bn in Chinese goods that are set to take hold on Sunday, Slatestone Wealth strategist Kenny Polcari tells CNBC.
Google Maps launched a new motorcycle mode in Egypt to guide the country's >4 mn motorbikes through "congestion on Egypt's busiest highways by following shortcuts and local roads," Google said earlier this week. The feature will next be rolled out in Algeria and Tunisia before being introduced to other countries.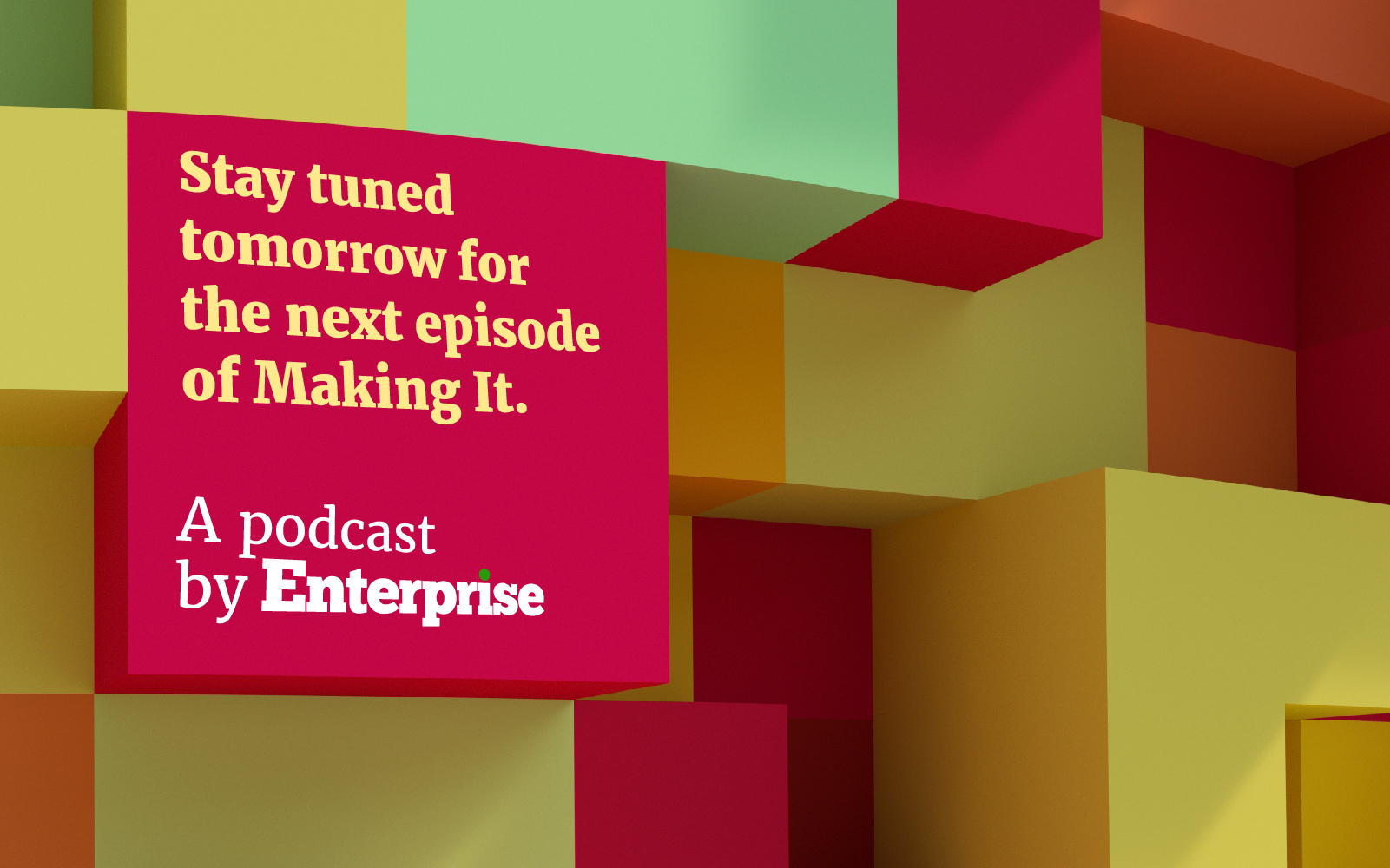 Make your weekend listening the fourth episode of Making It, our podcast on how to build a great business here in Egypt. It will be in podcast feeds this afternoon. Our guest talks fashion, design, the business of creativity — and generational change in a family business.
Did you miss last week's episode with EFG Hermes' Karim Awad? You can listen to it on our website | Apple Podcast | Google Podcast.