Back to the complete issue
Sunday, 1 December 2019
What we're tracking on 1 December 2019
Would someone mind explaining where 2019 went? Or the past decade, for that matter? Happy December, everyone.
It's official: Tarek Amer has been given a second and final four-year term as governor of the Central Bank of Egypt after the House of Representatives on Thursday voted in favor of President Abdel Fattah El Sisi's decision to reappoint him, the local press reported. Bloomberg and Reuters also took note of the story.
But that cabinet shuffle? It may not happen before mid-month: The widely expected cabinet shuffle didn't make it to the House on Thursday. The latest: Prime Minister Moustafa Madbouly is expected to finalize the list of changes by mid-week and ship it to parliament for approval when it reconvenes from recess on 8 December, sources with knowledge of the matter said, according to Masrawy. The shuffle could also be postponed until after the World Youth Forum, which wraps up on 17 December, the newspaper adds.
---
It's a big week in foreign affairs:
Greek Foreign Minister Nikos Dendias is due in town today for talks with Sameh Shoukry over an agreement that Libya and Turkey signed to redraw their maritime borders, the Associated Press reports. The agreement has drawn sharp criticism from Egypt, Greece, and Cyprus. We have the full story in Diplomacy + Foreign Trade, below.
A new round of GERD talks is set to take place in Cairo tomorrow, led by irrigation ministers from Egypt, Sudan, and Ethiopia, according to Asharq Al-Awsat. The two-day gathering will be the second of four pre-arranged talks, with the next two rounds scheduled to take place in Washington on 9 December 2019 and 13 January 2020. The first round of the talks, which received US backing after a meeting in Washington last month, wrapped up in Addis Ababa a few weeks ago.
Meanwhile, bringing Egypt back into the Nile Basin Initiative (NBI) is at the "top of the to-do list" for Kenya during its one-year chairmanship of the initiative, according to Kenyan outlet the East African. Egypt had suspended its membership in the NBI in 2010 to protest plans by upstream countries to renegotiate a 1959 water-sharing agreement.
Egypt is attending the UN COP25 climate change conference, which begins in Madrid tomorrow and runs through 13 December, according to an Environment Ministry statement.
On the foreign trade front: China's Dongfeng Motor Corp. is in town this week to discuss plans to manufacture electric cars in collaboration with state-owned El Nasr Automotive, according to the Public Enterprises Ministry (pdf). Meanwhile, the Egyptian Businessmen's Association (EBA) is hosting on Monday a delegation of five Vietnamese agricultural importers and exporters, according to Youm7.
Stuff you can go to this week:
News triggers to keep your eye on in the coming days:
The purchasing managers' index for Egypt, Saudi Arabia and the UAE drops Tuesday, 3 December at 6:15am CLT.
Foreign reserves figures for November will be released on Wednesday, 4 December.
Inflation figures for November are out next Tuesday, 10 December.
Enjoy unforgettable experiences in our golf course that looks over the sea, the first of its kind in the Middle East. The award-winning Cascades Championship Golf Course is the first championship course in the Middle East, designed by international legend, Gary Player.
Saudi Aramco is on course to break the record for the world's largest IPO after bids last week reached USD 44.3 bn — around 1.7x the USD 25 bn targeted by the company. Local investors have accounted for almost 90% of all orders. The story is getting ink in the Financial Time and the Wall Street Journal.
Speaking of oil and gas: The US is now officially a net exporter of oil for the first time since the 1940s, exporting 89k more barrels of crude and refined petroleum than it imported in September, the FT says.
The blockbuster week for M&A is raising red flags — has the bull market peaked? The increase in stock-for-stock M&A and high company valuations is raising concern among analysts that the market is close to topping out, according to the Financial Times. Surges in M&A activity have in the past been followed by a market peak as companies look to buy growth (rather than develop organically) — and last week's USD 70 bn buying spree could be no different, one analyst tells the salmon-colored paper. Another warns that equities look "toppy" and warns of high valuations and stalling earnings.
There is by no means a consensus: Other analysts point to the recent interest rate cuts by major central banks to suggest that the market has still got plenty of room to grow. Seen in that light, acquisitions "could fuel and lengthen any ongoing rally in the stock market."
Wait … haven't we heard this song before? Germany doesn't want non-EU foreigners to take stakes in its tech companies, and a proposal could see Berlin use public funds to "temporarily" acquire stakes in select companies to prevent them falling into foreign hands, the Financial Times reports.
We've lost count of the number of death-by-climate change reports published this year. Greenhouse gas emissions surged to a record level last year, and global temperatures are also set to soar by over twice the agreed warming limit, according to a new UN report (pdf), which reveals the startling inadequacies of the world's efforts thus far.
The good news: The Paris Agreement target of limiting global warming to 1.5°C is still achievable.
The bad news: The world needs to cut emissions by a massive 7.6% a year over the coming decade, which will require a "major transformation" of how we structure our economies and societies.
The message: The world needs to start getting its [redacted] together or you can kiss that Venetian getaway goodbye.
Not worried yet? The report is the backdrop to that Madrid conference Egypt is attending (above). The New York Times does an awfully good job putting it all in context.
---
It was a big weekend for regional news:
Qatar's foreign minister has made an unexpected appearance in Riyadh, raising speculation that the two countries may finally be nearing rapprochement after two-and-a-half years of simmering hostility, two sources told Reuters.
Iraqi Prime Minister Abel Abdul Mahdi announced his resignation on Friday, a day after Iraqi security forces killed over 40 protesters amid continued anti-government demonstrations, the Associated Press reports.
Lebanon bought itself some time in its worst financial crisis in decades after it successfully paid off a USD 1.5 bn eurobond due to mature on Thursday, but Beirut has ground to a halt amid a gas station strike.
---
PSA- Warm fall weather continues here in the nation's capital, with daytime highs of 23°C forecast for Cairo over the next three days. You can expect overnight lows of 15°C, the Meteorological Authority (pdf) suggests.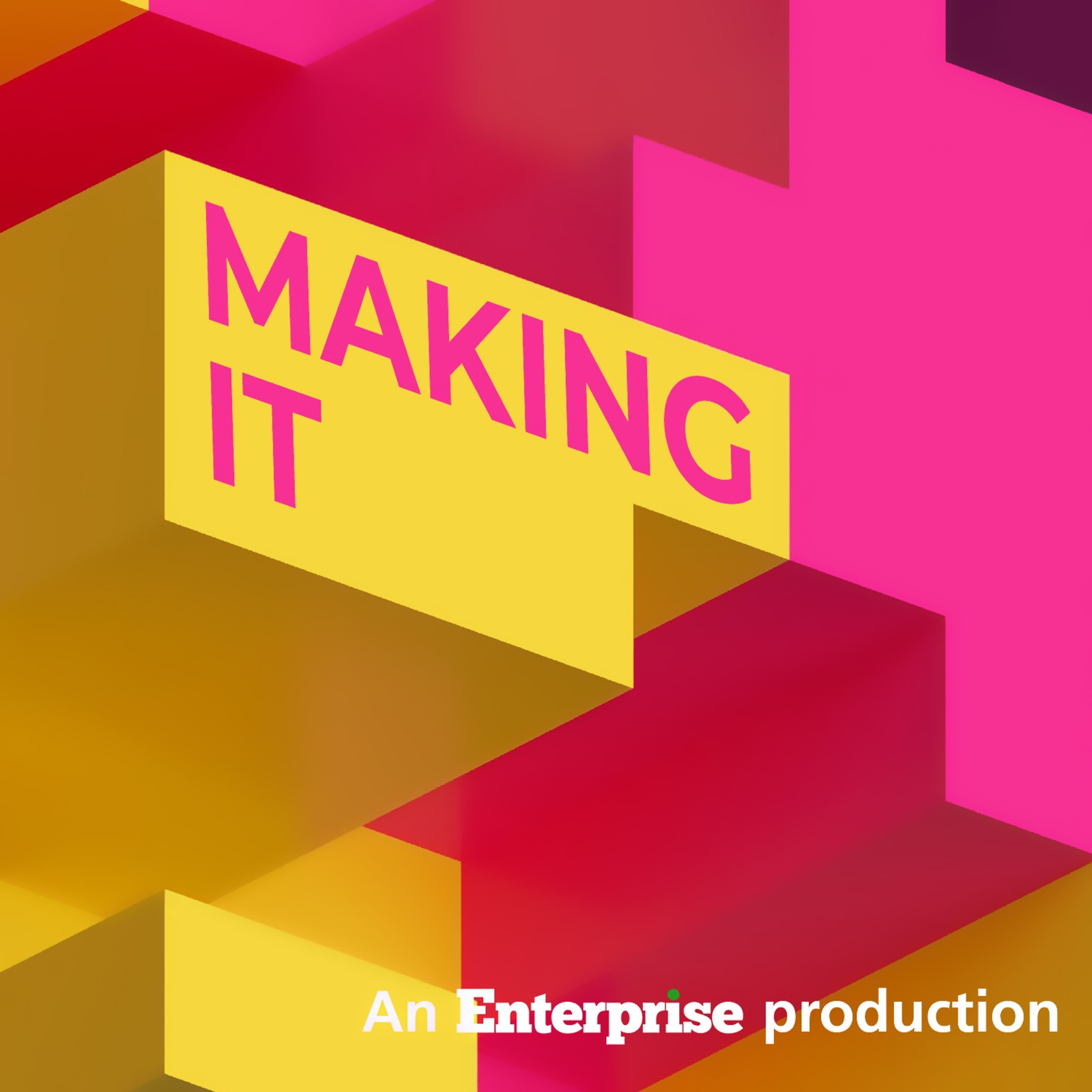 The second episode of our new podcast Making It dropped Friday: In the latest episode, we talk to the brains behind Elves — Abeer El Sisi and Karim El Sahy — about the challenges of being a married couple while trying to build the best AI-based digital concierge service provider there is. Listen here on our website or try Apple Podcast or Google Podcast.