Back to the complete issue
Thursday, 28 November 2019
What we're tracking on 28 November 2019
Good morning, friends, and Happy Thanksgiving to our American readers — as well as to folks who are simply declaring themselves American for the day to enjoy good food and / or hang with the kid at home, in the event said kid goes to an American school and has the day off.
You can expect quieter day than usual in global markets today: US markets are closed today and re-open at the usual time tomorrow for a shortened trading day.
You can also expect chaos at the malls tomorrow, as Egypt again full-throatedly embraces Black Friday.
We're less certain when you can expect a cabinet shuffle: Sixteen governorates got new leaders yesterday, some new faces and others existing office-holders who were reassigned, but there was no sign of the shakeup around the cabinet table that has dominated headlines this week. The story dominated the airwaves last night, so we have detail in Last Night's Talk Shows and in this morning's Speed Round, below.
The House of Representatives returns from recess today for an extraordinary session to discuss Tarek Amer's reappointment to a second term as governor of the Central Bank of Egypt. But don't expect MPs to debate a cabinet shuffle: Rep. Ehab El Tamawy said earlier this week that the session is unlikely to extend that far.
Next week is shaping up to be a busy one, with the nation possibly making sense of a cabinet shuffle at the same time as:
The annual RiseUp Summit kicks off a week from tomorrow at the AUC new campus in New Cairo. The startupfest will run through Saturday, 7 December. Tap or click here for the full agenda. RiseUp will be followed by a regional Pitch by the Pyramids competition.
China's Dongfeng Motor Corporation will be in town next week to discuss the possibility of manufacturing electric cars in cooperation with state-owned El Nasr Automotive, according to a Public Enterprises Ministry statement (pdf).
The purchasing managers' index for Egypt, the UAE, and Saudi Arabia will be released on Tuesday, 3 December at 6:15am CLT.
The Central Bank of Egypt is expected to release net foreign reserves figures for November on Wednesday, 4 December.
Monthly inflation figures for November are due on Tuesday, 10 December.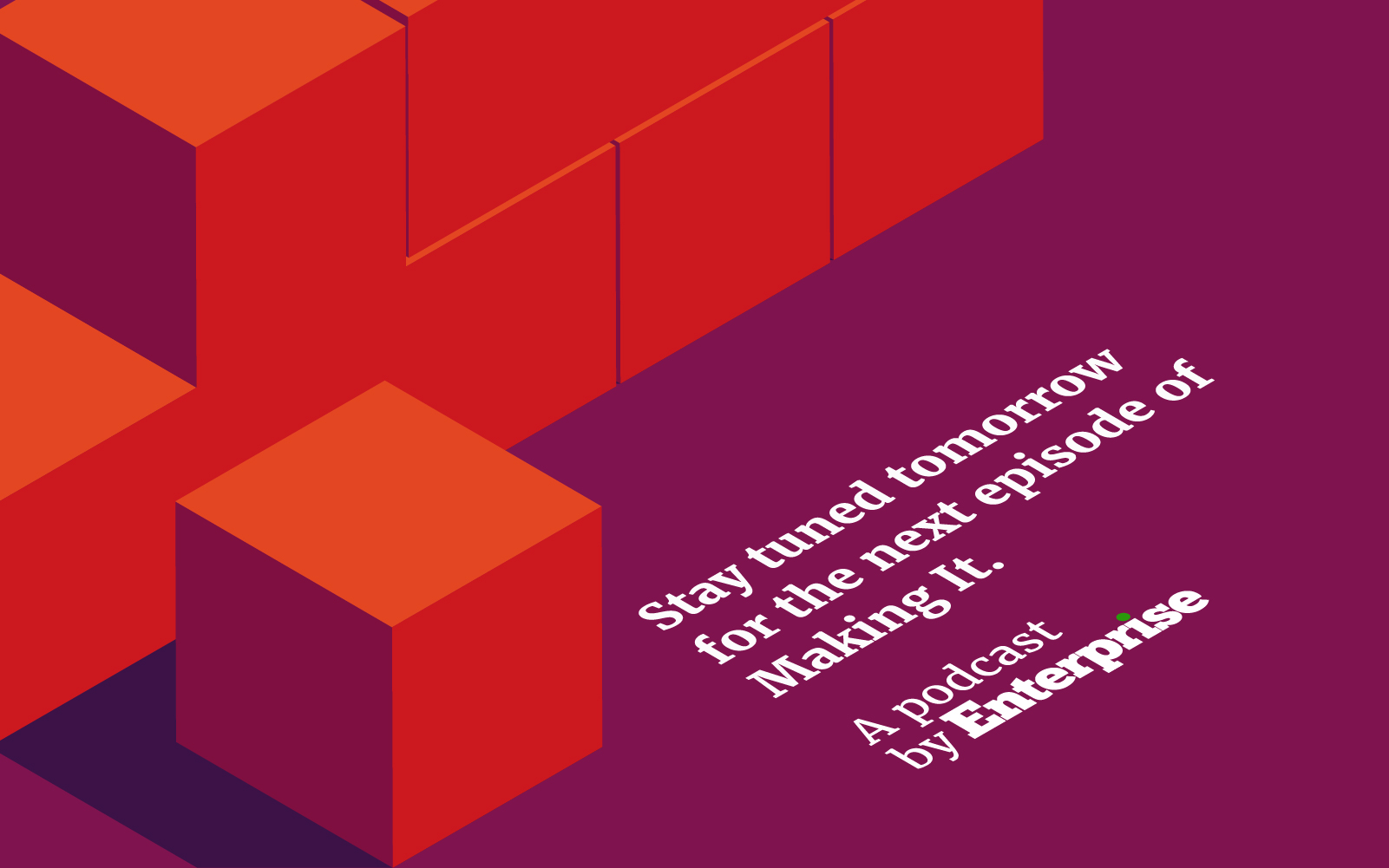 The second episode of Making It, our new podcast is coming up — some readers will get a chance to listen this afternoon, others tomorrow at 8am, as we test to see when you folks most want to hear from us on that front. This week's guests are a husband and wife team who are building a business together that's pushing the limits of artificial intelligence.
Did you miss our first episode with Jalal Abu Gazaleh, CEO of Gourmet Egypt? Listen here on our website or find us on Apple Podcast or Google Podcast.
FINANCE STORY OF THE MORNING: In a challenge to the primacy of IPOs, companies may be able to soon raise capital through direct listings: The New York Stock Exchange and Nasdaq are both looking at changes to their listing rules that would allow companies to raise capital through direct listings. If the proposals go through, companies could have a second path through which to raise capital — one that might be less expensive and faster than an IPO in some circumstances, according to the Financial Times. NYSE has already put forward changes to its listing rules that would set a minimum of USD 250 mn for primary direct floor listings, and is currently waiting on approval from the Securities and Exchange Commission. Nasdaq said its own proposal is coming soon.
The story is also getting plenty of ink from the global business press: Bloomberg | Wall Street Journal | CNBC.
In a direct listing, companies "simply" list their shares on an exchange without raising capital — it's a move that allows existing shareholders to sell into the market, and new shareholders to buy from them. Companies need at least 400 shareholders as the rules stand now before they can do a direct listing.
The transaction became popular after Slack and Spotify tried it — and as some quarters of finance criticized investment bankers for "mispricing" offerings that resulted in sellers taking haircuts (too much of a first day "pop" in shares) or buyers taking on over-hyped, overvalued shares (share price tanks out of the gate).
The guys who have done two of three direct listings on the NYSE aren't sure that this is going to upend the traditional IPO model, with Davis Polk writing in a short (and well worth reading) note to clients (pdf) that "underwritten IPOs are still expected to remain attractive to most companies, particularly as "traditional IPOs allow stable, long-term holders to buy a significant stake in a company, which may not be possible in a direct listing.
Don't cry for the investment bankers, Davis Polk suggest: "While there would be no underwritten IPO or underwriters [in an IPO] … existing rules do require that investment banks participate as financial advisors and accept underwriter liability, so that the basic registration and due diligence process will remain largely as it is for underwritten offerings."
---
PSA- Leave those winter clothes in the closet for another few days: The Egyptian Meteorological Authority says warm temperatures will continue today and tomorrow.