Back to the complete issue
Monday, 25 November 2019
What we're tracking on 25 November 2019
The words "cabinet shuffle" are on everyone's lips today as MPs, pundits and the press alike joined the chorus of voices suggesting we could see as many as 12 new faces around the cabinet table as soon as Wednesday. That's when MPs could be recalled from their current recess to discuss the shuffle.
The potential cabinet shuffle is but one of a number of big stories that are making headlines today in an unusually busy Monday. We have chapter and verse on all of it in this morning's Speed Round, below.
The latest on the Aramco IPO: Saudi banks are not facing liquidity problems after regulators eased lending limits for local investors to increase subscription for the Aramco IPO, the central bank governor told Reuters yesterday. The central bank is monitoring the sector on a daily basis amid concerns that the IPO could cause a liquidity squeeze.
This came as Aramco officials arrived in Dubai to drum up support among investors the offering. Bloomberg has more on the Gulf roadshow.
Emerging market bonds will continue to curry favor with investors as low and negative-yielding debt persists in the US, Europe and Japan, analysts tell MarketWatch. Despite the risks involved with investing in EMs — demonstrated perfectly this year by Argentina, Lebanon and Ecuador — they are one of the only places investors can make an adequate rate of return, especially following the recent wave of rate-cuts across the world.
As the Federal Reserve and the ECB press pause on stimulus, EM central banks could keep cutting: A host of EM central banks — including Brazil, India, Indonesia and Turkey — could continue to cut rates next year if economic growth does not rebound, Morgan Stanley economists have forecast, according to Bloomberg.
Real interest rates will remain high even if central banks continue easing, meaning that EM debt is unlikely to lose its luster. "Although the yield on EM local currency bonds hit a historic low in October, the asset class still offers the best value of all major bond markets – better yield, attractive currencies and valuations," Luca Paolini, chief strategist at Pictet Asset management, told MarketWatch.
---
US private equity is on the defensive as politicians, campaign groups, and Taylor Swift fans rail against its growing economic power. The Financial Times says lobbyists are stepping up efforts to portray private equity in a positive light as Democratic presidential candidate Elizabeth Warren promises to outlaw leveraged buyouts and Congress increases its scrutiny of industry practices. Then there are the Hollywood screenwriters complaining about private equity's entrance into talent agencies, and the Carlyle Group, whose Twitter profile has been under attack by legions of Taylor Swift fans for its role in a dispute between her and her former music label.
The man that private equity firms would love to see win the Democratic nomination just officially entered the race: Former New York Mayor Michael Bloomberg has officially launched his Democratic bid for the presidency. "I'm running for president to defeat Donald Trump and rebuild America," he wrote on his campaign website. "We cannot afford four more years of President Trump's reckless and unethical actions … If he wins another term in office, we may never recover from the damage."
Money aside, the going will probably be tough for Bloomberg: The bn'aire man of Wall Street is faced with the task of building support among a Democratic base fired up against corporate overreach and economic inequality. Bloomberg's USD 37 mn ad buy has already been slammed by leading progressive candidates Bernie Sanders and Elizabeth Warren as an attempt to buy the nomination. The Associated Press has more.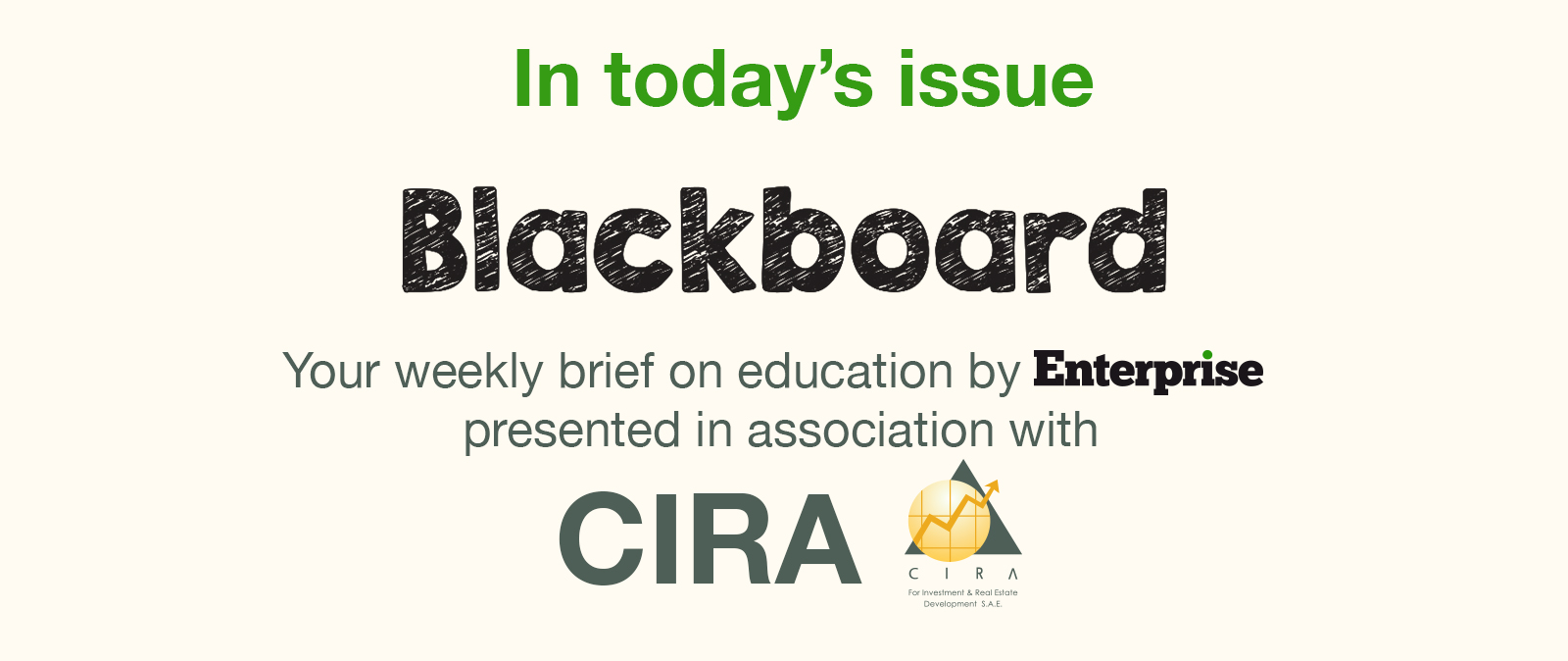 *** It's Blackboard day: Blackboard is the first of our 'verticals' — specialized editions that focus on individual industries. For Blackboard, that focus is the business of education in Egypt, from pre-K through the highest reaches of higher ed. Each edition of Blackboard will mix news, deep dives, analysis, raw data (plus context) and a touch of humor with the goal of making industry players think — and of getting non-experts up to speed. Our goal: To give you the inside track, whether you're an investor or operator in the field or just passingly interested in the topic. Blackboard appears every Monday in Enterprise right after Egypt in the News in the place of our traditional industry news roundups.
Missed us last week? Catch our feature last Monday on why the demand from international schools for foreign teachers remains high, despite the impact on COGS of FX-denominated salaries in a challenging macroeconomic climate.
In today's issue: Blackboard looks at the growth and popularity of college prep businesses — education service providers, whose primary focus is to help students gain admissions to universities — and what that growth tells us about where Egyptians are looking to access higher education.