Sunday, 17 November 2019
What we're tracking on 17 November 2019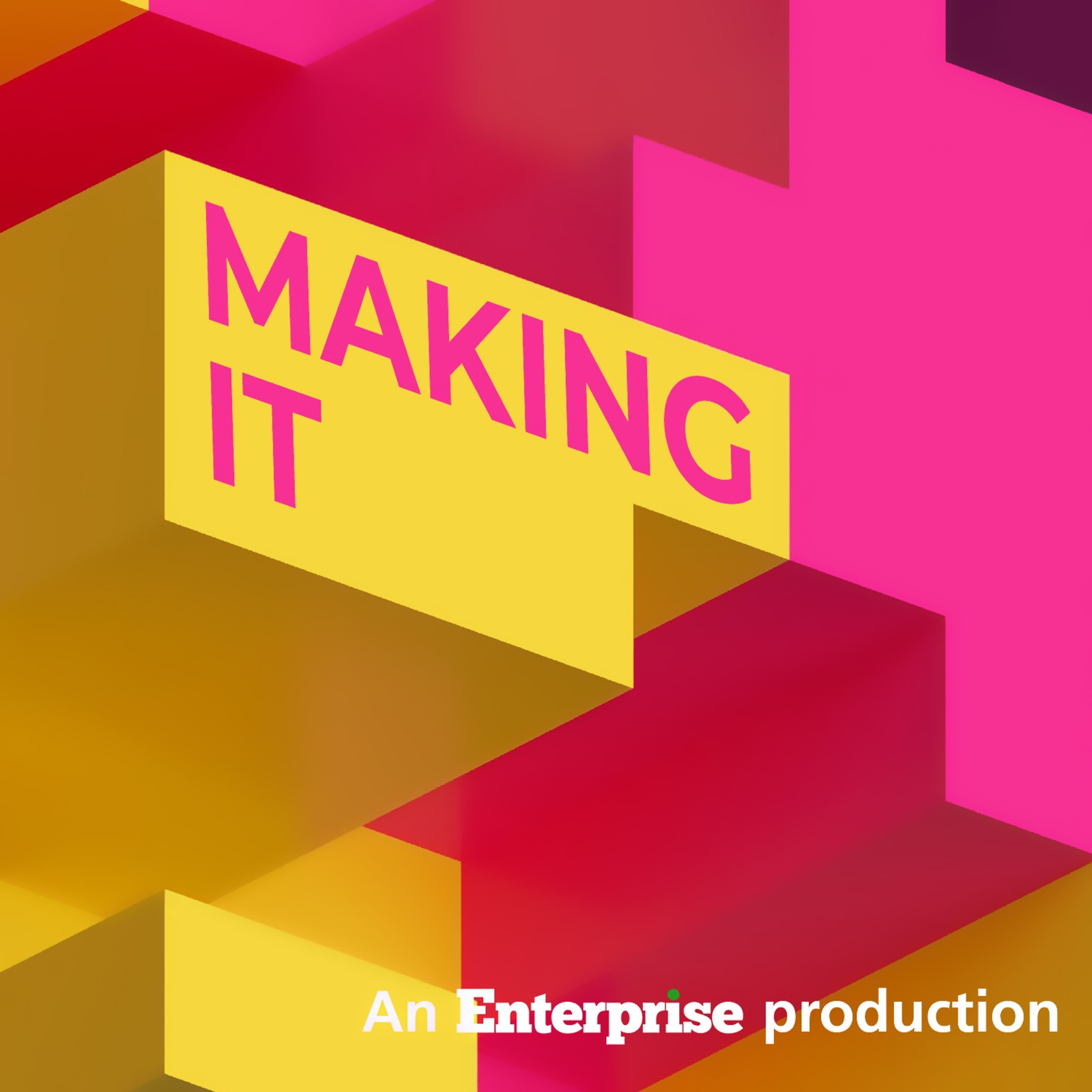 *** We're very excited to announce that season one of Making It — our first podcast — launches this coming Friday. Making It is a weekly discussion with CEOs and founders who are building great businesses right here in Egypt. You'll hear the origin story of hot startups, how family-owned businesses are institutionalizing, and the strategies publicly traded giants are using to transform themselves into the next generation of Egyptian multinationals. The goal: We want each season to be a masterclass on how visionary CEOs are building strategy, dealing with conflict, figuring out how to scale up, and staying ahead of the competition.
Season one of Making It launches on Friday, 22 November and will be available wherever you get your favourite shows, from Apple Podcasts to Google, Overcast, Spotify and Stitcher. You'll also be able to listen from the new podcast tab on our website. Season one runs eight episodes, with a new episode each Friday morning.
You'll know when each episode is released when we send you a short email on Friday morning with a quick introduction to that week's guest and a link.
Want a sneak peek? Listen to our trailer here (listen, runtime: 2:02). You can also subscribe now on Apple Podcast.
---
President Abdel Fattah El Sisi flies to Berlin today ahead of the G20 Compact with Africa High-Level Conference on Tuesday. El Sisi will represent the African Union during the event, which will also see Egypt's Investment Ministry sign a EUR 154 mn loan to support renewable energy, water management, waste recycling, and technical education. German Ambassador to Cairo Cyrill Nunn said last week that the second EUR 80 mn tranche of the EUR 240 mn four-tranche debt exchange agreement is due to be completed soon.
Our friends at AmCham are hosting the US-Egypt Future Prosperity Forum tomorrow, with Prime Minister Moustafa Madbouly, US Deputy Assistant Secretary of Commerce for Manufacturing Ian Steff, and several Egyptian ministers scheduled to speak. You can check out the full agenda here.
Bidding for what could be the largest initial public offering in history gets underway today, with both retail subscription and institution book-building beginning in the IPO of Aramaco. Retail investors have until 28 November to subscribe to the offering, while the book-building period will wrap up on 4 December. Bloomberg has more.
Foreign appetite for Aramco stock disappoints Saudis: Saudi officials have "expressed high levels of dissatisfaction" to bankers advising on the long-delayed IPO about the lack of interest among foreign institutions, sources told the Financial Times. Demand among local investors is thought to be robust amid an intense domestic marketing campaign encouraging citizens to make bids at the high end of the price spectrum. This is raising optimism that the company could still be valued at USD 1.8 tn or higher. Institutional investors, though, have been less sanguine about the offering, insisting that the company is only worth USD 1.2-1.5 tn.
In other global IPO news with a local angle: Orange could IPO its Africa, Middle East business: French telecom giant Orange has reportedly begun preparations to IPO its Africa and Middle East arm, sources told Bloomberg. The company is yet to choose the advisers for the offering or select a listing venue, but it is said to be conducting interviews with potential advisers and considering to list in either Paris or London. Nothing is set in stone, though, and Orange may yet decide to abandon its IPO plans, according to the sources. If it goes ahead with the listing, the company could sell shares as soon as 2020.
---
There's officially proof to back up the claims: Google tampers with its search results. Engineers manipulate the algorithm that goes into Google's search results, a Wall Street Journal investigation found after over 100 interviews and extensive testing of the internet giant's search results. The journal claims Google formulated its algorithms to favor big businesses over smaller ones, blacklisting certain legal sites, and even filtering out inflammatory results on controversial topics through curating the autocomplete results.
---
PSA- Fall weather is finally here. Expect a daytime high in Cairo today of 26°C as fog descends on the north of the country and rain hits parts of the Mediterranean coast, according to Ahram Gate. Our favourite weather app shows daytime highs in the 25-26°C band for the coming 10 days and overnight lows of 12-15°C.