Tuesday, 29 October 2019
What we're tracking on 29 October 2019
Investors and political leaders are flocking to Riyadh for the third iteration of Saudi's "Davos in the Desert," which kicks off tomorrow. Bloomberg has a rundown of the politicians and Wall Street's top brass who will be attending the Future Finance Initiative, including Indian Prime Minister Narendra Modi, White House adviser Jared Kushner, BlackRock CEO Larry Fink, and Goldman Sachs COO John Waldron, to name but a few.
Qalaa Holdings chief Ahmed Heikal will also be at the conference, where he will speak about the future of the energy sector alongside government and international business speakers.
Last year's event was more desert than Davos as major figures and media partners spurned the kingdom in reaction to the murder of journalist Jamal Khashoggi. The Associated Press suggests that it is the hype surrounding the Aramco IPO that has brought the business community back to Riyadh.
The US Federal Reserve's Open Market Committee meets today and tomorrow to review interest rates. The market is largely pricing in a third consecutive rate cut, but what is less certain is whether this will be the last of a round of "insurance cuts" or another step in an extended easing cycle.
Meanwhile, the Central Bank of Egypt's Monetary Policy Committee is set to review interest rates on Thursday, 14 November. There has been early speculation from some, including Fitch Solutions, Beltone Financial, and EFG Hermes, that the CBE could squeeze in another rate cut before the year is out on the back of September's surprisingly low inflation reading.
The Egyptian Medical Expo to Africa wraps today. The three-day event brought together seven countries to strengthen African medical cooperation in production and expertise, according to a Cabinet statement.
The conference that could decide the fate of 5G kicked off in Sharm yesterday: The World Radiocommunications Conference (WRC) that kicked off in Sharm El Sheikh yesterday could make or break the roll-out of 5G, the Verge says. More than 3.5k participants from 193 countries are expected to put an end to a tussle between meteorologists and mobile networks over the allocation of the radio frequency bands used by 5G.
What's the issue? 5G networks use a frequency band close to the one used by weather satellites, which has meteorologists concerned that they will interfere with their ability to forecast weather patterns. Although some scientists have proposed putting stricter limits on 5G interference, the US argues otherwise and has begun to license companies to use potentially dangerous radio frequencies in its quest to become a leader in 5G.
About the conference: The WRC is held every 3-4 years to review international rules on the use of radio-frequencies. More than 3.5k participants from 193 countries and 297 observers from the ITU's private sector members are attending the conference, which will run through to 22 November.
Egypt's El Sherbini El Gawad, El Hammamy, Elshorbagy make it to quarter-finals of CIB's squash championships by the pyramids: Nour El Sherbini, Hania El Hammamy, Karim Abdel Gawad, and Marwan El Shorbagy each secured a spot in the last eight of the CIB PSA Women's World Championship and CIB Egyptian Squash Open Men's Platinum. El Hammamy will face compatriot Yathreb Adel or France's Camille Serme in the next round, according to PSA.
We have two all-Egyptian ties in the quarter-finals: El Welily and El Tayeb's showdown takes place today, while Abdel Gawad and El Shorbagy will face off in the men's championship tomorrow. Egypt's world No.1 Ali Farag will play England's Daryl Selby today, before Fares Dessouky takes on New Zealander Paul Coll. Nouran Gohar's tie with Sarah-Jane Perry also takes place today, while El Sherbini and El Hammamy will play their quarter-final matches tomorrow.
---
Aramco execs hit the road to get investor backing for upcoming IPO: Executives from Saudi Aramco are on a roadshow in the US to drum up investor interest as the oil giant gears up for its IPO, according to the Financial Times. Expectations are generally running low, as institutional investors voice concerns over state interference in Aramco's corporate strategy, with the company itself having a limited (if any) role in its production policy, reserves management, and OPEC relations. The valuation also continues to be a sticking point, with some investors arguing the company is worth USD 1.2 tn, far below MbS' lofty USD 2 tn valuation.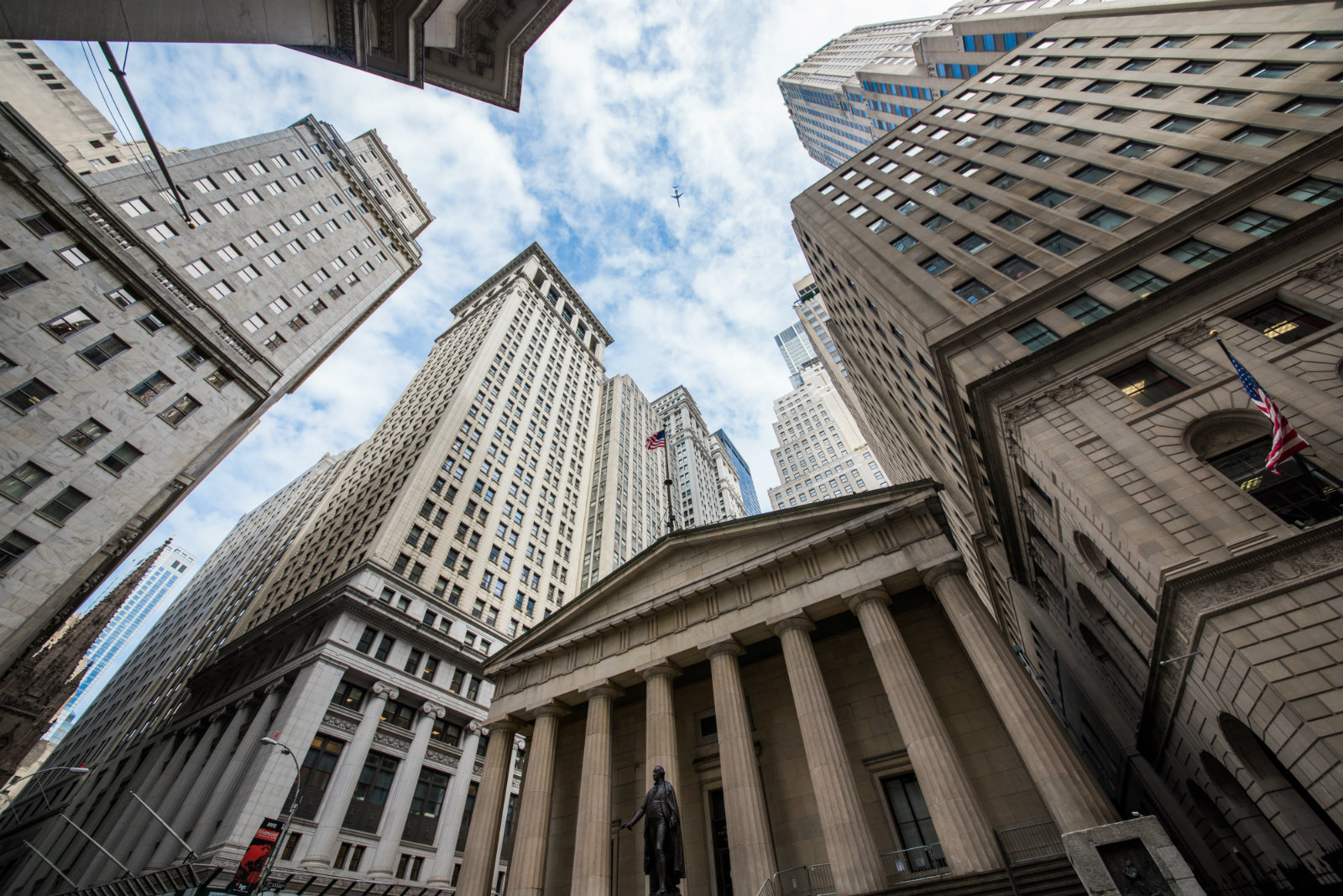 US stocks hit record high: The S&P 500 rose to a record high yesterday on strong earnings and increasing confidence over a US-China trade agreement, CNBC says. The index closed 0.6% in the green, hitting a record 3,027. Third-quarter earnings have so far surpassed analysts' expectations: 78% of the 206 S&P 500 companies that have so far reported have beaten forecasts.
The same can't be said for HSBC: HSBC's interim CEO, Noel Quinn, is shaking up parts of the bank in efforts to "remodel" the business after quarterly profits fell 24% in the third quarter, according to the Financial Times.
Recession fears overblown, CEOs suggest: CEOs have talked a lot of about strong consumption growth and little about the possibility of a recession during their company conference calls, according to CNBC. "These comments indicate it's unlikely a recession will become a self-fulfilling prophecy," said Sam Stovall, chief equity strategist at CFRA, adding that there has been a narrative shift from "recession" to "slower but stable growth."
The counterpoint: Hiring by US companies has hit seven-year lows, according to a survey released yesterday, the Associated Press reports. Only a fifth of economists polled by the National Association for Business Economics said their companies had hired new workers over the past three months, down from a third in the last survey in July. "The US economy appears to be slowing, and respondents expect still slower growth over the next 12 months," said Constance Hunter, NABE president and chief economist at the accounting firm KPMG.
Emerging markets need greater say in digital currency regs, says China official: EM governments should be given more of a say by global regulators on how digital currencies — such as Facebook's Libra — are controlled, an official from China's forex regulator has said, according to Reuters. Digital currencies pose foreign exchange risks and increase illegal cross-border flows, the official said, adding that the problems are particularly pronounced for emerging markets applying capital controls.
Lebanon faces economic disaster if no political solution is reached -central bank governor: Lebanon faces economic disaster in "days" if the government doesn't find a solution to the ongoing political crisis, central bank Governor Riad Salamé tells CNN (watch, runtime: 9:51). "It's a matter of days because the cost is heavy on the country but more important we're losing every day confidence, more and more confidence. And finance and economy is all about confidence," he said. Banks, schools and many businesses have been closed for more than a week amid large demonstrations against government economic mismanagement.
Economic reforms not enough -IMF: The IMF said yesterday that a package of emergency economic reforms unveiled last week by the government is "a step that is welcomed" but that more must be done to get the economy in shape, Bloomberg reports.
Trump wants to seize Syria's oil fields: President Donald Trump suggested on Sunday that he will invite ExxonMobil or another US oil company to tap Syrian oil fields currently under the control of the US military. "What I intend to do, perhaps, is make [an agreement] with an ExxonMobil or one of our great companies to go in there and do it properly … and spread out the wealth," he said, hinting that the resources would be split between the US and the Kurds.
There are two potential problems with this plan though: Breaking international law may not make for good optics heading into election season, and as Axios notes, oil companies probably won't be rushing into a warzone any time soon. Reuters has more.