Wednesday, 23 October 2019
Ethiopian PM raises threat of war ahead of GERD meeting with El Sisi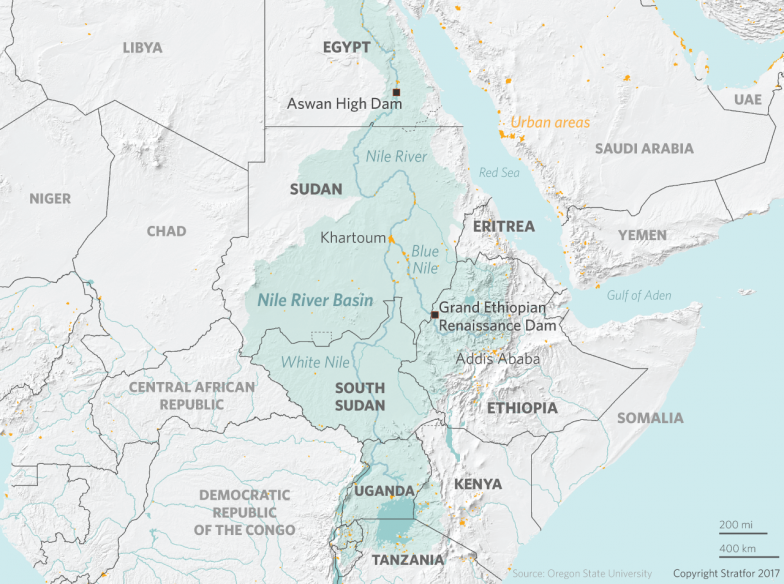 In a significant escalation, Ethiopian PM raises military option ahead of GERD meeting with El Sisi: Ethiopian Prime Minister Abiy Ahmed yesterday hinted that he could take military action against Egypt as part of the ongoing dispute over the Grand Ethiopian Renaissance Dam (GERD), the Associated Press reports. Speaking in parliament, the recent winner of the Nobel Peace Prize said that while his government does not want to resort to force, military options will be on the table if Egypt tries to prevent it from completing the dam. "Some say things about the use of force [by Egypt]. It should be underlined that no force could stop Ethiopia from building a dam," he said. "If there is a need to go to war, we could get mns readied. If some could fire a missile, others could use bombs. But that's not in the best interest of all of us."
He may have been responding to talk in the Egyptian press of a pre-emptive strike against the dam. Several commentators in the Egyptian press have begun framing the dispute as a potential issue for the military. Al Shorouk columnist Abdallah El Senawy suggested that military action could become the only option if bilateral negotiations and international mediation fail. Meanwhile, former Al Masry Al Youm editor Anwar El Hawary linked the situation to the 1973 war with Israel, suggesting that if the country is willing to fight for the Sinai, it should be willing to do the same to protect its access to water.
The Foreign Ministry expressed "great concern" and "astonishment" at Ahmed's statements, and called for the use of diplomacy to settle the disagreement in a statement.
The sticking point: The main point of disagreement revolves around how much water Ethiopia will release each year when the dam becomes operational. Egypt depends on the Nile for 90% of its water and wants Ethiopia to release 40 bcm a year from its reservoir, a higher quantity than the 35 bcm proposed by Addis Ababa. Egypt has refused to allow Ethiopia to fill the dam's reservoirs before signing an agreement, while Ethiopia claims that Egypt is trying to exercise disproportionate control over the Nile.
Could the US or Russia be the power broker? The Foreign Ministry said that the US had acceded to Egypt's calls for its involvement, and had invited the Egyptian, Ethiopian and Sudanese foreign ministers to Washington to find a way through the impasse. It did not disclose when the meeting could take place. However, Foreign Minister Sameh Shoukry yesterday requested that Russia step in and mediate during this week's Russia-Africa summit in Sochi.
Ethiopia is still refusing any form of international mediation. An Egyptian Foreign Ministry official told the AP that it will take the case to the UN Security Council if Ethiopia continues to refuse to internationalize the dispute.
All of this sets us up for a tense encounter at the summit: Political analysts aren't holding out much hope for this week's meeting between President El Sisi and Ahmed at the Russia-Africa summit. Ethiopian political scientist Yacob Arsano told Euronews Arabic that the meeting will not produce a breakthrough due to Ethiopia's resistance to international mediation. AUC political science professor Moustafa El Sayed said the technical nature of the dispute means that Ahmed is unlikely to budge. "The dispute over the dam is a technical, not a political issue, and as a result, the Ethiopian government believes it is unacceptable for other parties to intervene," he said.
The story is getting coverage in the foreign press: Bloomberg │BBC.