Tuesday, 17 September 2019
GERD talks at a "deadlock" amid wide gap between Egypt and Ethiopia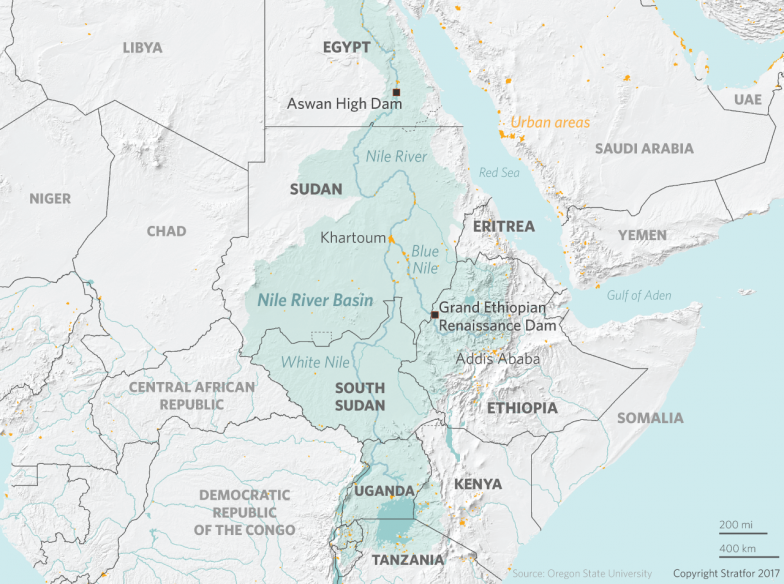 GERD talks at a gridlock again? Ethiopia rejected last month Egypt's proposal for the timeline of filling the Grand Ethiopian Renaissance Dam's (GERD) reservoir, less than two weeks after Egypt handed it to the African country and neighboring Sudan, according to a note circulated by the Foreign Ministry to diplomats and seen by Reuters. Ethiopia said that the proposal "put(s) the dam filling in an impossible condition," according to the diplomatic wire, and called for a meeting of irrigation ministers to discuss its own proposal. The meeting, which was held on Sunday and Monday in Cairo and marked a resumption in negotiations after a yearlong hiatus, saw Egypt dismissing the Ethiopian plan.
Why the bickering? Both Egypt and Ethiopia's proposalsagree that it would take two years to complete the first phase of filling GERD's reservoir to 595 meters and see the dam's hydropower turbines operational. Egypt wants Ethiopia to extend this timeline if it were to coincide with extreme drought in the Blue Nile. "Without such a concession, Egypt says it would risk losing more than one mn jobs and USD 1.8 bn in economic output annually, as well as electricity valued at USD 300 mn," says the newswire. The proposal also requires a minimum yearly release of 40 bn cbm of water, but Ethiopia is eyeing 35 bcm.
Egypt, Ethiopia, Sudan will hold another trilateral meeting of scientific experts between 30 September and 3 October in Khartoum to discuss each country's proposal for filling the Grand Ethiopian Renaissance Dam's (GERD) reservoirs, cabinet said in a statement. The meetings held earlier this week did not discuss "technical aspects" and were limited to procedural issues, notes the statement. A meeting of irrigation ministers on 4 and 5 October will "immediately" follow the urgent meeting with an aim to strike an agreement after assessing each proposal.