Sunday, 23 June 2019
What we're tracking on 23 June 2019
It's shaping up to be a rather busy week, ladies and gentlemen. The biggest news about Egypt will be made this week in … Bahrain. That's where the Trump administration is set to unveil the first stage of what it is touting as the most "ambitious" Mideast peace plan in years. The idea behind the Bahrain "workshop on Palestinian economic development" is to get Gulf, European, and Asian powers to use economic incentives to nudge Palestine to "make political concessions" and secure peace with Israel.
The first stage of the Trump administration's plan was released yesterday.
How does all of this involve Egypt? We could be in for around USD 9 bn worth of US investment and financing under the plan, which unconfirmed reports in the international press have also claimed could see Egypt cede land in Sinai to the Palestinians. A senior US official has flatly denied the Sinai angle, which was first reported by the international press.
Egypt's delegation to the Tuesday-Wednesday gathering will be led by a vice-minister of finance, according to Reuters.
Ahead of the workshop: Arab finance ministers will meet in Cairo today to discuss the Palestinian Authority's fiscal woes, Reuters reports. The PA has faced a cash shortage since February, when Israel reduced its monthly transfer of tax revenues by 5%. Arab ministers agreed in April to transfer USD 100 mn each month to the PA.
We have chapter and verse on the investment angle in this morning's Speed Round, below.
---
It's budget week in the House. Our elected representatives can practically taste the salt air of Sahel as they gaze longingly at the calendar like middle schoolers in the last week of class. The highlight of what could be the last week of the current legislative season will be discussion of the FY2019-2020 budget ahead of the 1 July start to the state's new fiscal year.
Look for the budget debate to begin today, setting up a final vote by the House General Assembly as early as Tuesday, a senior government official tells us.
What if things run long? They won't, but don't fear: If MPs are still at it next week, all that's required is for President Abdel Fattah El Sisi passing a decree that the current FY budget remains in effect until the new one is passed.
---
Also this week:
There will be football. So much football. The 2019 African Cup of Nations continues with the Pharaohs, who put Zimbabwe down 1-0 in the tournament opener this weekend, next playing on Wednesday at 10pm.
Amer Group and Antaradous Touristic Development face off in court today over a 2014 dispute brought to commercial arbitration by the Syria-based company over its partnership with Amer to develop the Porto Tartous tourist resort.
Prime Minister Moustafa Madbouly is heading to Germany this week with a delegation of 40-50 Egyptian companies, German-Arab Chamber of Industry and Commerce head Emad Ghaly told reporters on Thursday, according to Al Mal. The delegation will be pushing German companies to bring their business to Egypt, Ghaly said. Look in the days ahead for agreements with automotive manufacturers as well as resolutions to standing customs disputes involving German auto industry players.
Foreign Minister Sameh Shoukry and Defense Minister Mohamed Zaki will travel to Moscow tomorrow for talks with their Russian counterparts, according to a ministry statement.
---
The EGP is an "exotic" top performer — and investors are digging it: Global investors are piling into EGP- and Ukrainian UAH-denominated debt as the two "exotic" currencies have been "top performers" amid global volatility, according to the Wall Street Journal. The EGP and UAH have climbed 6% and 5%, respectively, against the greenback since the end of January and offer double-digit yields on local currency-denominated debt. "For many investors, however, the currencies' main attraction is their steadiness in the face of worries that have whipsawed other assets this year … because these currencies have been moving for reasons that have little to do with global issues, buyers expect them to provide a haven during times of market stress."
Global equity funds had their best week in over a year on the back of optimism that rate cuts across the world are coming, the Financial Times reports. Global equity mutual funds and ETFs snagged net inflows of USD 14.3 bn last week, the best showing since March 2018, thanks to growing appetite by investors who are banking on central banks adopting a looser monetary policy. US equity funds led their peers with USD 17.8 bn of inflows, the highest weekly total in three months. "The narrative of policy divergence among central banks ended with the Federal Reserve's accommodative pivot," said Ash Alankar, head of global asset allocation for Janus Henderson. "Looking ahead, conditions reflect a 'goldilocks' environment with dovish central banks, continued growth and muted inflation."
Bitcoin has risen above USD 15k for the first time in 15 months, Bloomberg reports. The cryptocurrency has surged over the past three months, almost quadrupling in value since the beginning of April amid renewed interest in crypto after Facebook's lunatic suggestion that it will enter and dominate the crypto space. The Wall Street Journal also has the story.
What's all this "Libra" nonsense about, anyway? Check out this handy primer (pdf) from the Financial Times' Alphaville.
---
It was a tense weekend in the Gulf: We came close to what could have been the opening shots of a full-fledged war in the Gulf at the end of last week after Iran downed an unmanned US drone flying in or near its airspace. Trump revealed later (via Twitter as he's prone to do) that he had cancelled a retaliatory strike on Iranian military sites at the last minute because it was "not proportionate."
This doesn't mean his administration is done escalating: Trump announced last night that the US would introduce "major" new sanctions on the Islamic Republic on Monday. It isn't clear immediately which sectors the latest round of sanctions will target.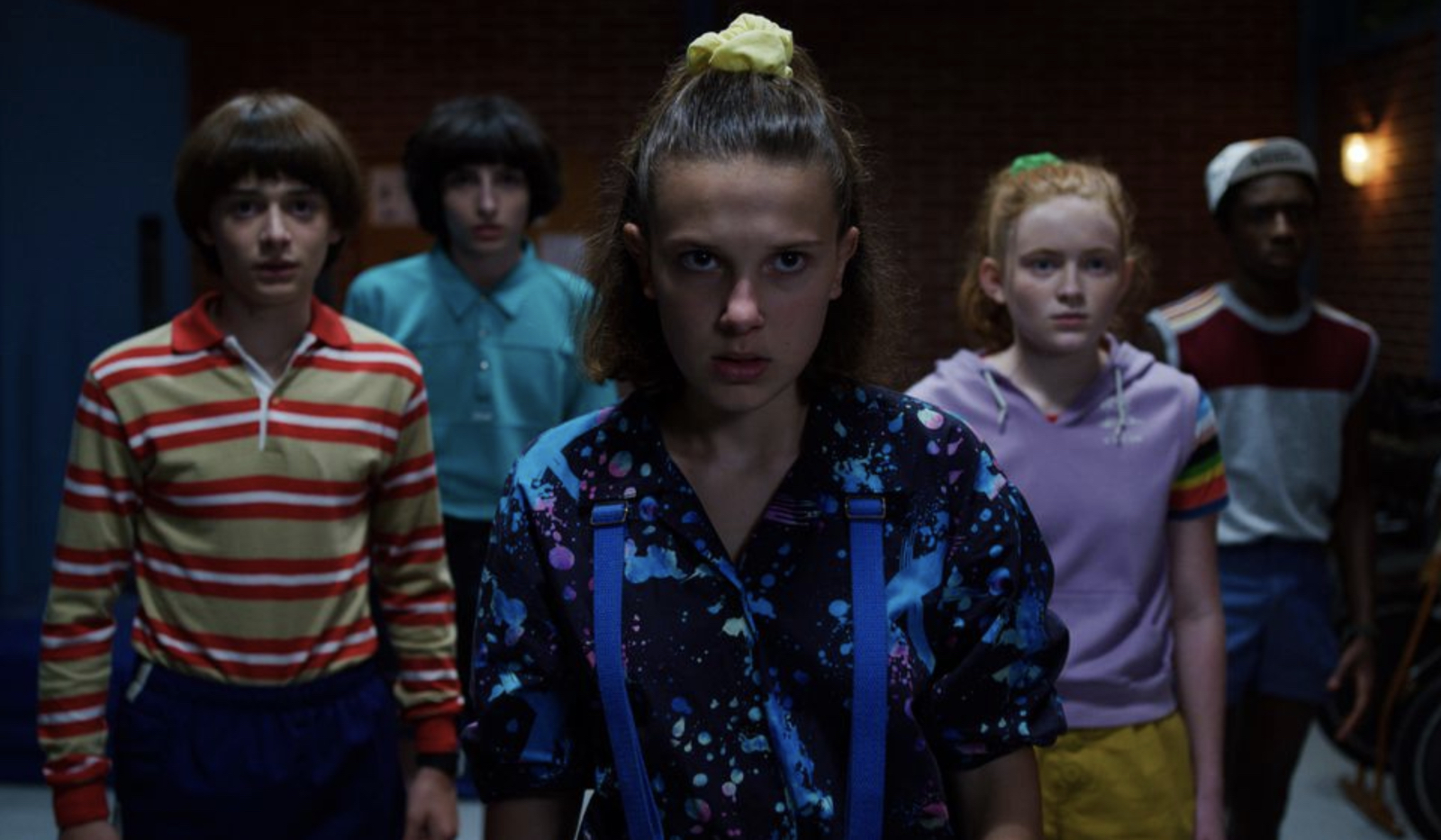 In miscellany this morning to help you through your commute:
The final trailer for season three of Stranger Things is out (watch, runtime: 2:57) and it's epic. The eight-episode season drops on 4 July.
Are you a nerd like us? If so, you may have dreamt of building your own clicky (or clear, if you prefer) mechanical keyboard. From scratch. With just the right keycaps and switches. And a layout that only a geek could love. If that's the case: The Verge has got your back in Building my first mechanical keyboard (watch, runtime: 9:00).
Are mobile phones literally making us look like some cartoon representation of … Satan? That's the contention of a couple of studies by researchers in Australia that went viral over the past few days thanks to a sensationalist story by the Washington Post headlined 'Horns' are growing on young people's skulls. Phone use is to blame, research suggests. Except … maybe they're not, argue the New York Times and CNET. Take a deep dive into both links and check out the original research (here and here) to judge for yourself.
Looking for some offline entertainment this summer? Have a look at the FT's Summer books of 2019: critics' picks, with suggestions from the salmon-colored paper's staff and literary figures. Also on offer are recommendations on: economics | fiction | politics | crime | science fiction | travel | food and drink | and more. The landing page for the package is here.
PSA- We're heading into a three-day long weekend, with next Sunday off in observance of the 30 June Revolution. If this doesn't mark the start of peak summer, we don't know what does.