Tuesday, 18 June 2019
Former President Mohamed Morsi dies at 67, prosecutor orders autopsy
Former president Mohamed Morsi is dead after a heart attack in court: Former president Mohamed Morsi, 67, died yesterday after suffering a heart attack during a court appearance in an espionage trial, state media reported. Morsi, a senior Muslim Brotherhood member who was elected president after throwing his name in the hat as a "spare" to the Ikhwan's preferred candidate, reportedly lost consciousness during the hearing and was pronounced dead after being taken to hospital. He had been speaking for approximately five minutes at the time of his collapse.
There was no "evidence of marks or injuries" on Morsi's body, but a full autopsy will be conducted and court footage examined, Prosecutor General Nabil Sadek said in a statement (English translation) late yesterday, confirming that he had ordered a full investigation opened. Investigators have requested Morsi's medical file and will prepare a report on his death.
What was he on trial for, anyway? Morsi was in court yesterday on espionage charges in a case related to Hamas. At the time of his death, he was also serving a 20-year prison sentence for the killing of protesters in 2012 and 25 years in another espionage case related to Qatar. A earlier death sentence in the so-called "prison-break" case of 2011 had been overturned.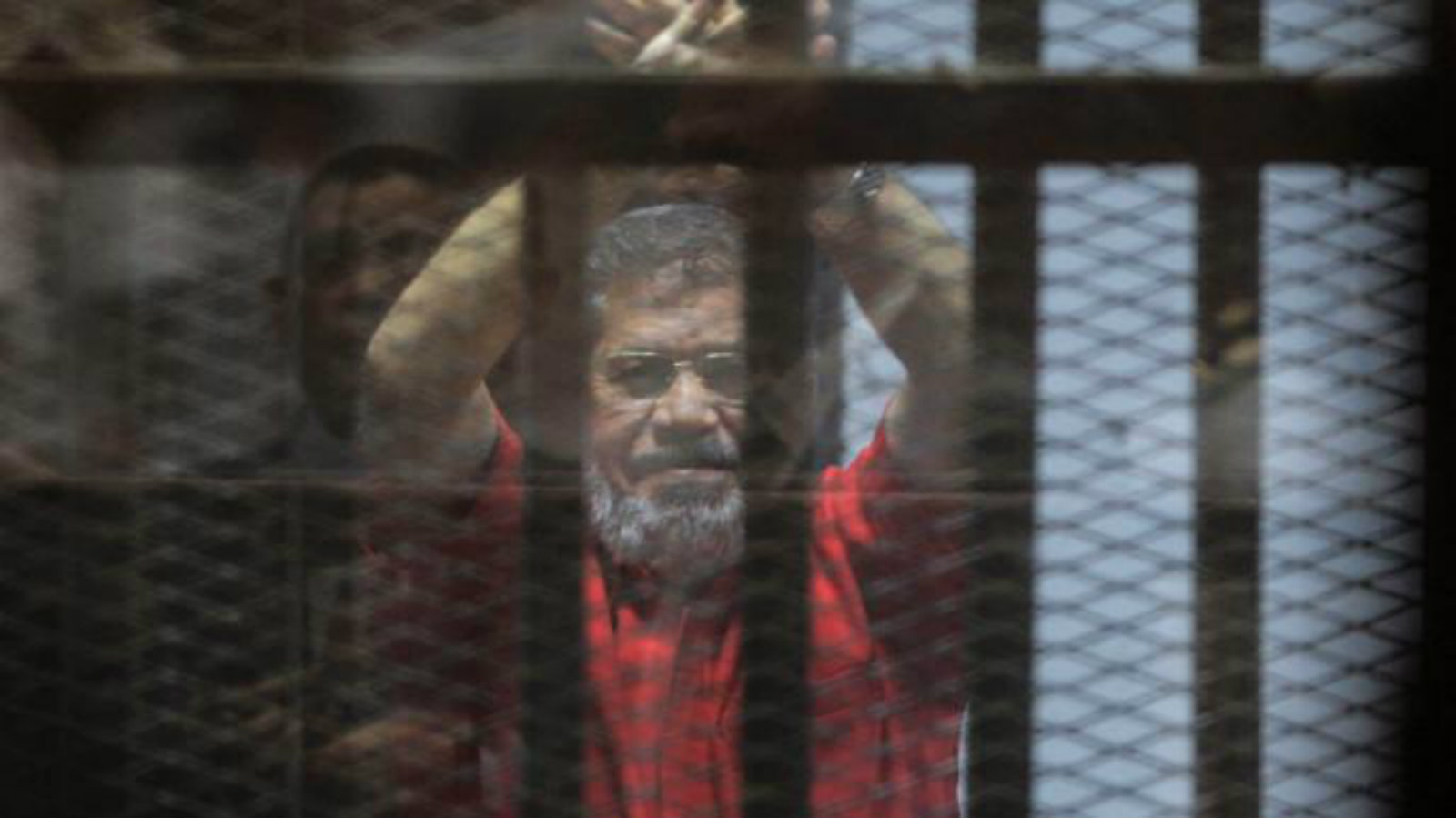 The Muslim Brotherhood is calling for a "mass funeral": The Ikhwan, still going on in the language of revolution, described Morsi's death as "full-fledged murder" in a statement on its website that called for mass turnout at a funeral in Egypt. The Ikhwan is also calling for protests at Egyptian embassies abroad.
No pilgrimage site: Morsi was buried in east Cairo, Sky News Arabia reported this morning, citing unnamed security officials. Authorities had reportedly refused to allow Morsi to be buried in his family's plot, Abdullah Mohamed Morsi told Reuters. The AFP had reported that Morsi would be buried in Nasr City.
Reaction from international political figures has been muted — no major western figure had commented on the death as of dispatch time this morning.
But the usual suspects are bellowing, naturally enough. Turkish President Recep Tayyip Erdogan, an ally of Morsi, called him a "martyred brother" and offered condolences to the people of Egypt. Qatar's Tamim bin Hamad, another Ikhwan supporter, turned to Twitter to offer "brotherly" condolences to "the people of Egypt." Hamas, meanwhile, praised Morsi for his "unforgettable and brave" policies toward Gaza during his time in office.
Amnesty International has called for an "immediate investigation" into Morsi's death, saying the incident raises concerns on his treatment in custody. More on Twitter and on the organization's website.
Grasping at straws: A US professor positioned as a former advisor to the State Department on political Islam told the NYT that Morsi's death "was resonating beyond the Brotherhood with other Egyptians who voted for him or 'have concerns about the current government's human rights record.'"
The story is everywhere in the foreign press: The Wall Street Journal describes Morsi as a "controversial figure" whose rise to power epitomized Egypt's brief period of political freedom. Bloomberg meanwhile says the rule of the "bespectacled and portly Muslim Brotherhood foot-soldier" was defined by "dangerous polarization." The BBC's Lyse Doucet warned that his death is "certain to inflame passions among his supporters and allies in Egypt and beyond."
Read all about it in the New York Times I Wall Street Journal I Washington Post I Bloomberg I Financial Times I The Guardian I AP I BBC (news and obit)| CNN (here and here) | Reuters.
Here at home, coverage reads more like a minor police procedural as the domestic press dissects official statements from prosecutors and reports citing unnamed sources. See examples in Al-Ahram and Al-Akhbar.
Morsi got coverage on all of the major talk shows last night. Amr Adib made Morsi's death the centerpiece of his show (watch, runtime: 4:08). Al Hayah Al Youm's Khaled Abu Bakr (watch, runtime: 5:56) chimed in, and Masaa DMC's Eman El Hosary (watch, runtime: 1:56) gave the Ikhwani short shrift, limiting herself to reading out the prosecutor general's statement (above).
Morsi was elected president in 2012, narrowly defeating former Air Force commander Ahmed Shafiq in a tense run-off election. His rule was marred by political and economic turbulence. Power outages and gasoline shortages were common, and a controversial declaration that he was essentially above the law provoked large demonstrations against his rule. He was removed from office by the military in July 2013 after mns took to the streets to demand his ouster.