Monday, 25 February 2019
The first EU-Arab League summit gets underway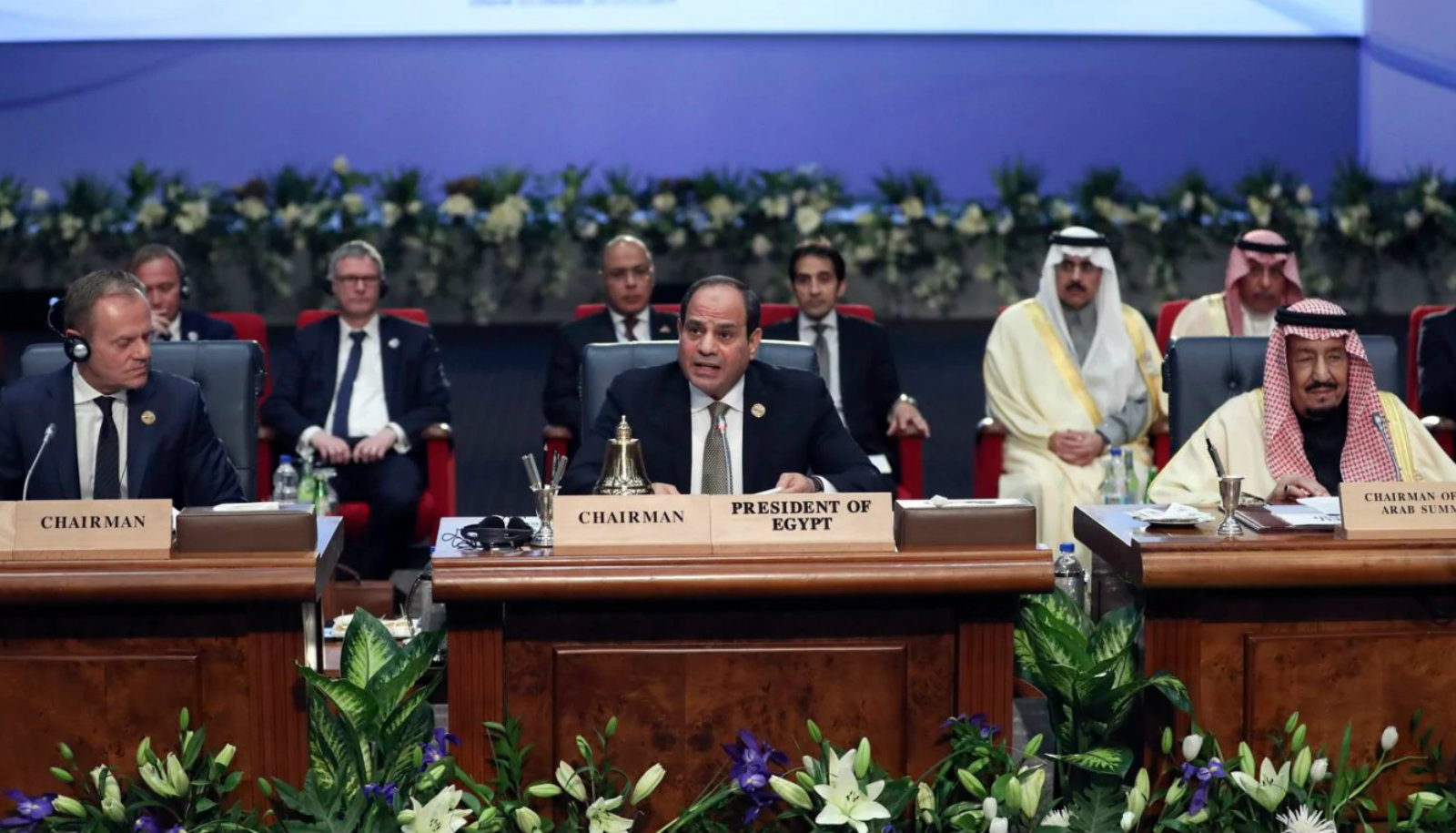 There's still no Turkey-style agreement with the EU on migration, but politicians made some headway was the first day of the EU-Arab League summit. Officials from both sides vowed to increase cooperation on migration and terrorism, without unveiling a concrete agreement, according to the Associated Press. Following his opening remarks on confronting terrorism, President Abdel Fattah El Sisi met with President of the European Council Donald Tusk on the sidelines of the summit, according to an official statement. Tusk praised Egypt's efforts to prevent illegal migration in the Mediterranean while El Sisi emphasized the importance of cooperation to tackle the threat of extremism. Tusk had been a strong proponent of signing a migration pact with Egypt and wants to expand the agreement on a regional level.
Energy cooperation was the topic du jour in a separate meeting between El Sisi and Cypriot President Nicos Anastasiades.
El Sisi also held several rounds of bilateral talks with other European and Arab leaders on the sidelines of the summit including Saudi King Salman, Tunisian President Beji Caid Essebsi, Palestinian Authority President Mahmoud Abbas, Omani Deputy Prime Minister Asaad bin Tariq Al Said and Iraqi President Barham Salih.
Reaction from the foreign press has so far been mixed: Press reaction to the first day of the summit has been mixed. The AP underlines the "largely symbolic" nature of the meeting, reporting continuing disagreements over migration, Syria and Yemen behind the scenes. The FT and The Guardian have both published pieces critical of European leaders for working with "authoritarian" Arab states. The National meanwhile describes the conference as a "milestone summit."
Turkey's cry-baby-in-chief is not happy that his invite is still in the mail. Turkish President Recep Tayyip Erdogan criticized the Egyptian government over last week's execution of convicted terrorists, stating that "this is not something we can accept," France 24 reports. It was only two years ago that Erdogan himself spoke favorably about capital punishment. For its part, the Foreign Ministry has denounced the Office of the United Nations High Commissioner for Human Rights (OHCHR) for criticizing the legal process in last week's trials leading to the execution of nine men for the 2015 assassination of former Prosecutor General Hisham Barakat, according to a ministry statement.