Monday, 24 December 2018
What we're tracking on 23 December 2018
Good morning, friends, and a very happy Christmas Eve to all those among you who observe. It's another oddly busy news morning here at home even as the holiday-season news slowdown becomes more pronounced abroad.
** We are off tomorrow and will be back in your inboxes on Wednesday morning at the usual time.
The question of the morning: What will global markets look like this week, when thin volumes and empty trading desks means it is anyone's guess how things unfold. Asian shares opened down across the board this morning, with major indices in Japan, South Korea, mainland China, Hong Kong and Australia all in the red as we slid toward dispatch time. US stock futures also suggest weakness ahead of the opening bell today.
The Readers of Sheep's Entrails weigh in: The chief equity technical strategist at Bank of America-Merrill Lynch tells CNBC, "We do think the equity markets are set up to continue this cyclical bear market or bear market, just call it what it is — and correct further, a deeper retracement."
Fear not: Steve Mnuchin is on the case with his "Plunge Protection Team." We kid you not: The treasury secretary called top US bankers yesterday and "made plans to convene a group of officials known as the 'Plunge Protection Team,'" Reuters reports, sounding just a bit like The Onion. Mnuchin spoke individually to the CEOs of America's six largest banks and "confirmed that they have ample liquidity available for lending," Reuters quotes Treasury as saying. Treasury says the bank chiefs also told him they "have not experienced any clearance or margin issues and that the markets continue to function properly." Ah, lovely: A reassuring statement that reads as if it was written by pols here in Omm El Donia. Nothing to see here, folks. Move along. Move along.
Remember: This is from the same guy who tweeted that he's pretty certain that The Donald doesn't think The Donald has the power to fire Fed boss Jay Powell. Bloomberg has the details.
When are western markets open? Funny you should ask:
London Stock Exchange:
Today (24 Dec): Early close (12:30pm London time)
Tuesday (25 Dec): Closed
Weds (26 Dec): Closed
Thurs-Fri (27-28 Dec): Normal hours
NYSE and Nasdaq:
Today (24 Dec): Early close (1pm New York time)
Tuesday (25 Dec): Closed
Weds-Fri (26-28 Dec): Normal hours
The next holiday for the EGX and most regional markets: Tuesday, 1 January 2019.
The latest from America: The Donald is apparently fine with his government shutdown running into January as he broods over the resignation of Defense Secretary Jim Mattis and sends him to the benches two months early.
Closer to home: Protests in Sudan entered their fifth day, Reuters reports, as police fired tear gas a "hundreds of protesters spilling out of a soccer match" in Khartoum. Protesters are condemning "price rises, shortages of basic commodities and a cash crisis," the newswire adds. The Financial Times is positioning it as one of the "most significant challenges" Sudanese President Omar Al-Bashir has faced in nearly 30 years in office.
In miscellany this morning:
Facebook is developing a cryptocurrency to allow users to transfer funds through WhatsApp, according to Bloomberg. The 'stablecoin' would be pegged to the USD.
The father of Saudi bn'aire Alwaleed bin Talal has died at age 87 after a long illness, Reuters reports.
More than 220 people are dead in Indonesia after a tsunami struck two islands, Reuters says.
Getting now into the holiday spirit: Can you hear the sound of crickets in your office this morning? Pilita Clark's "Help wanted: a holiday roster that everyone can live with" struck a deep nerve with us this morning as we face day two of a relatively under-staffed week.
What's the best Christmas movie ever made: Die Hard or Trading Places? That's the burning question on our minds here this morning.
Tap / click the images to watch:
Die Hard: Bruce Willis at his sardonic best facing off against Alan Rickman before he became known to a generation as Severus Snape. So cool it set a template for a generation of movies and inspired an episode of Friends a decade after it was made. Unbelievably, the film turns 30 this year.
Trading Places: As if Eddie Murphy and Dan Aykroyd were not enough, the central premise here is a play that involves a short on frozen orange juice futures that gets the underlying bit about the commodities trade right. Don't take our word for it: The inimitable Planet Money devoted a whole episode to this one.
More videos to distract you on your morning commute:
Macaulay Culkin (aka: The Kid from Home Alone) reprises his role as Kevin McAllister for a Google commercial that had us smiling.
Not quite as cool: Holiday greetings from the kids of Stranger Things, but our mania for the show had us watching anyway.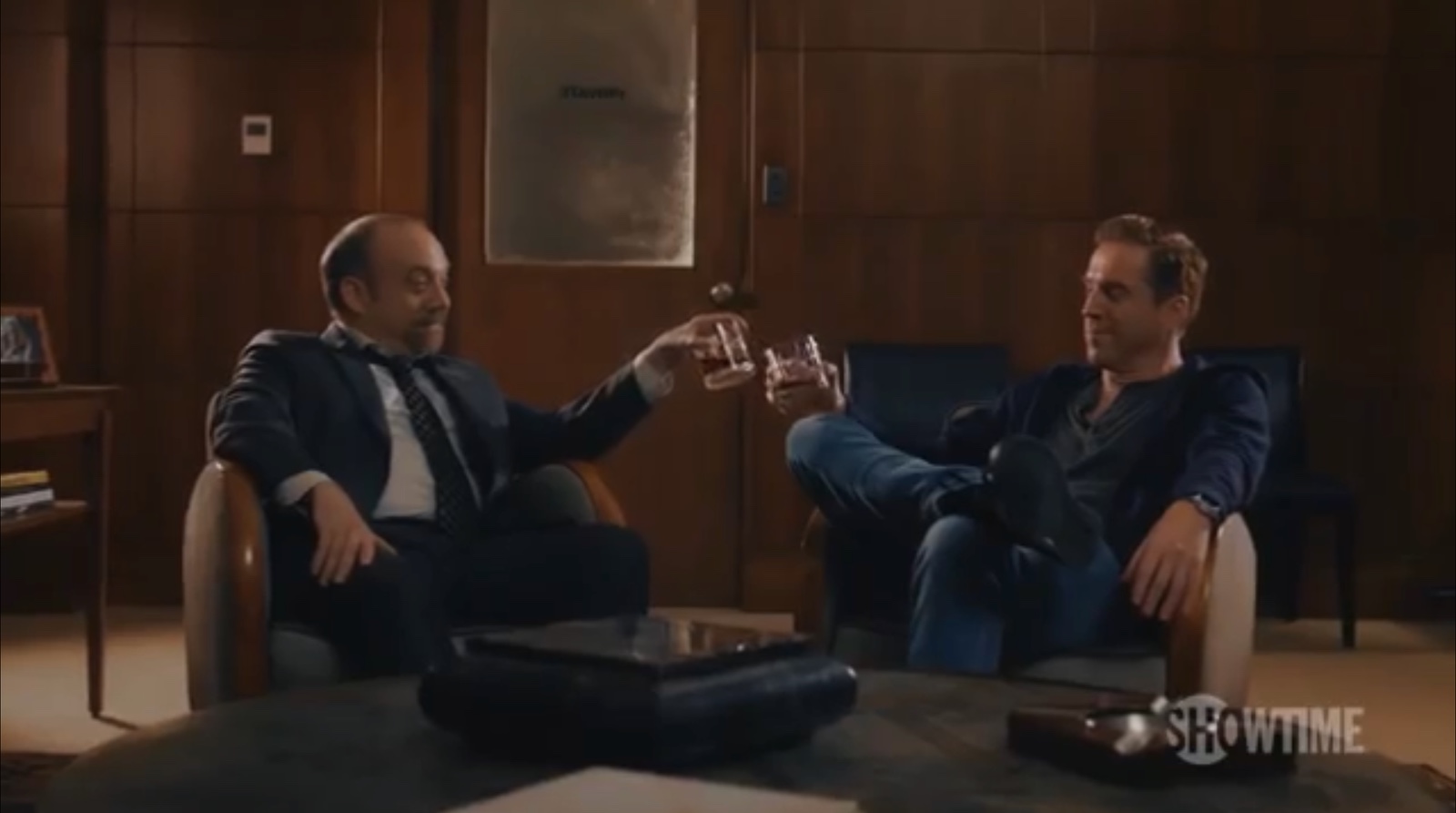 And for the finance nerds among us: Bns is back, baby. The coolest show ever written about finance (not a high bar, we know) is back in March. Catch the trailer: