Thursday, 18 October 2018
Egypt ranks 94 out of 140 on WEF's Global Competitiveness Index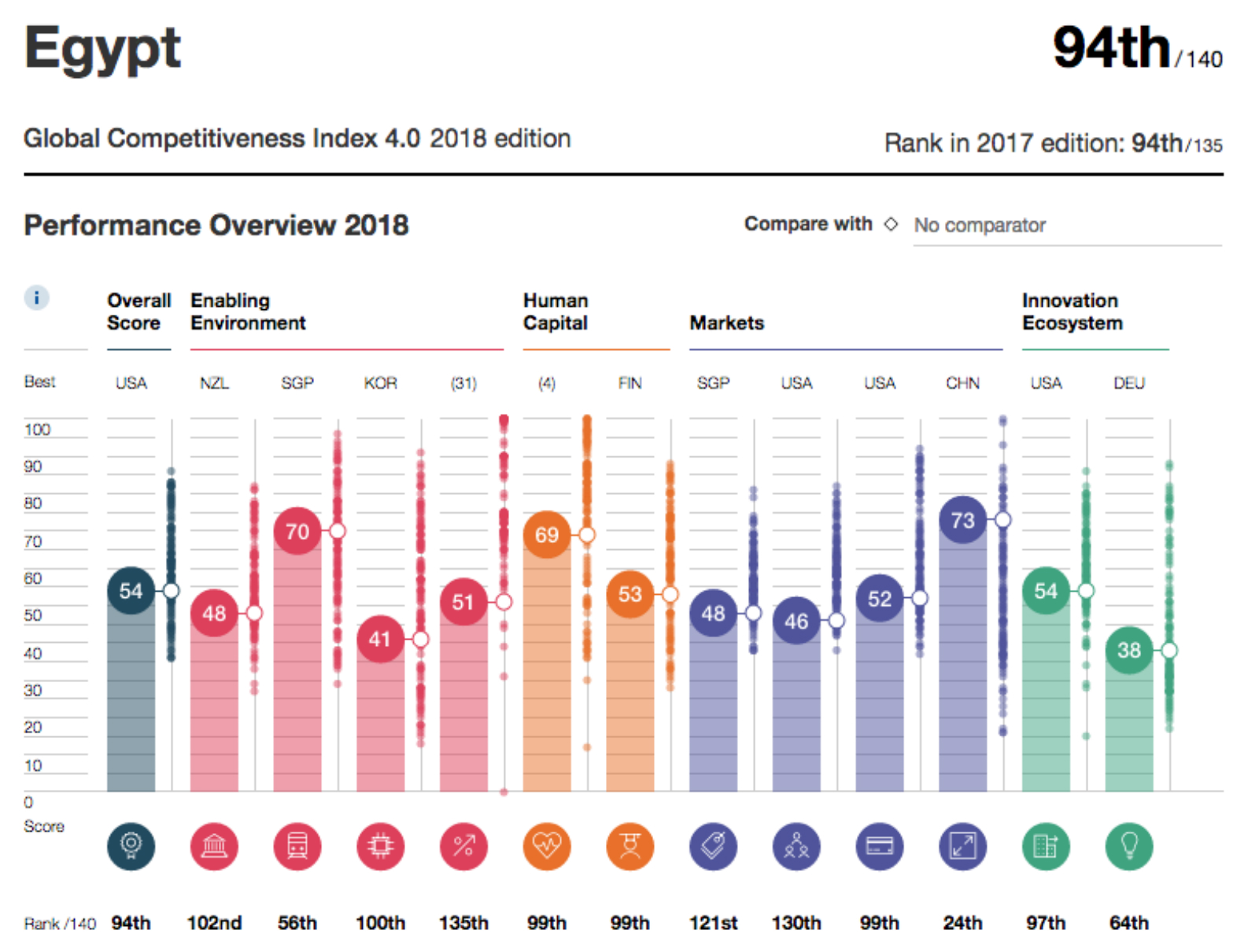 ** #2 Egypt ranked 94th out of 140 countries on the World Economic Forum's Global Competitiveness Index.
Where we've improved: Egypt's innovation capability improved slightly from last year's reading, as did the efficiency of the country's legal framework in settling disputes, while the cost of starting a business has declined. Although we continue to lag behind the remainder of the MENA region on ICT adoption, Egypt's score on that indicator improved from last year. Egypt also has a significantly larger market size than the regional average.
Where we haven't: Egypt fared worst in terms of macroeconomic stability — which trended downwards largely due to inflation — the skill level of its labor market, female participation in the workforce, and the general attitude toward entrepreneurial risk. The report also points to corruption and the burden of government regulation as factors bogging down business in Egypt and two areas where we are apparently faring worse than last year.
Want more? You can look through the entire GCI here or download the Egypt-specific indicators (pdf).