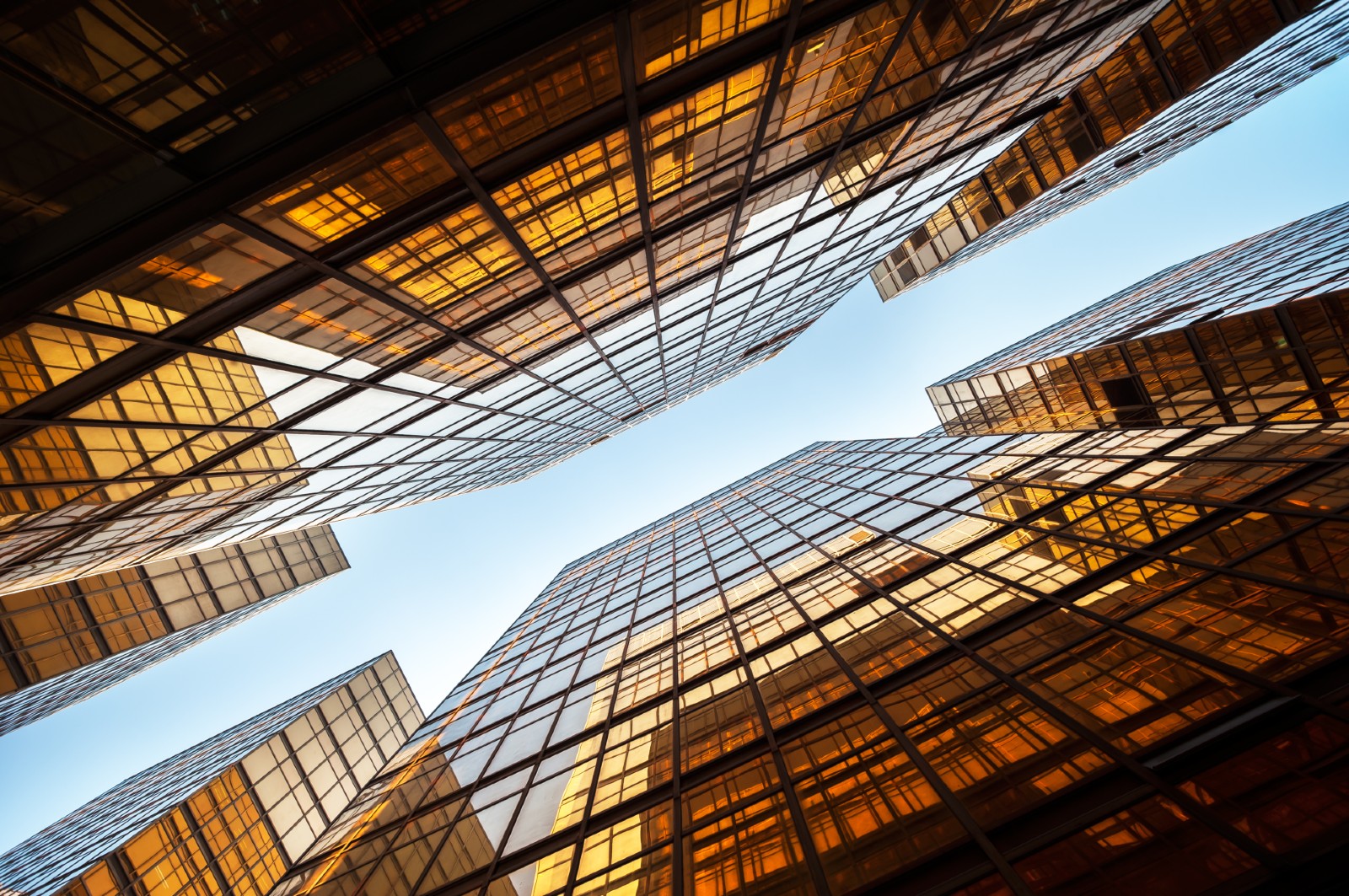 Where's the market for affordable office space for small and mid-sized businesses? The challenge of finding affordable and licensed office space (note those two key words) bedevils many a small business owner. While larger businesses can weather expensive rents in new districes, affordability has moved in the wrong way in the past two decades, pushing many businesses to commit zoning violations and house their businesses in residential apartments. It is only recently that an alternative solution has offered the smallest of small SMEs a way out: shared office space. We take a look at the root of the problem: Why small firms have found themselves priced out of the commercial real estate market.
Rental rates have soared over the past four years: The average price of property in Cairo, already by far the most expensive market in the country, rose 18.5% between 2017 and 2019 to hit USD 22.36/sqm, according to Fitch Solutions' 3Q2020 quarterly real estate report. This is projected to accelerate in 2020, increasing 13.5% to USD 25.37/sqm in just a 12-month period. Rental rates in Giza and Alexandria, while cheaper relative to other parts of Cairo, risen at about the same pace. In just two years, the average price of office space in Alexandria rose more than 20% to hit USD 13.57/sqm while rates in Giza hit USD 13.42/sqm, up 13.6% from 2017. Like Cairo, Fitch expects another hefty increase this year, with Alexandria likely to see rates hit USD 14.6/sqm (up 7.6%) and average prices in Giza to surge 8.8%, also to USD 14.6.
What is driving this? The cost of land, mainly: The price at which the New Urban Communities Authority sells residential land in New Cairo — one of the most desirable locations in the country for companies seeking office space — is almost three times cheaper than other types of land, Tarek Shoukry, head of the Chamber of Real Estate Developers at the Federation of Egyptian Chambers of Commerce, tells Enterprise.
This has encouraged developers to prioritize residential projects and leaves only major investors with enough liquidity to pay the high costs of land and permits able to go ahead with commercial projects, he says. The result? A supply-demand gap with many businesses fighting over precious little office space — and no economic rationale for developers to build office space that might be affordable to a small business.
New Cairo has been the epicenter of demand: Banks, financial institutions, and major corporations have led a move to New Cairo, pushed by its proximity to Cairo International Airport, better services, and supply of new units, according to Fitch. Although exact data on supply is hard to come by, a search on Propertyfinder shows that out of 774 office units across Cairo available for rent, over 500 of these units are in New Cairo, followed by Maadi, then all other neighbourhoods in the capital.
On the other side of the river, the majority of office space in Giza consists of less desirable 20-30 year-old c construction that serves as a barrier to businesses expanding into those neighborhoods, Fitch notes. You'll still see demand there from domestic and international companies, but the highest quality pockets are centered in the Sheikh Zayed area, and it, too, is expensive.
On the Mediterranean Coast: Inflation in Alexandria's commercial property market has been moderate, with prices rising the least among the areas surveyed by Fitch. However industry experts don't expect this to last long: with the New Alamein development increasing interest in the city, prices are likely to accelerate should supply remain low.
The new capital's business district will add more supply — but it's not going to be affordable. The district, slated for completion in 2022, will rival New Cairo to feature the country's most expensive office space. Rates are expected to come in at USD 19.1/sqm and USD 31.7/sqm, averaging USD 25.4/sqm.
SMEs turn to residential apartments: For years, SMEs and startups have had to forgo office space due to their high prices and, instead, start up in residential buildings and apartments, Khaled Ismail, founder and chairman of Kiangel, an angel investment fund investing in early-stage startups in Egypt, tells us. Though there are no statistics, one need only look at any residential neighbourhood and count the number of businesses. Doctors, for example, have flooded Nasr City and Mohandeseen, leasing residential apartments to open clinics, while many companies and even small textiles factories have set up shop in downtown flats.
This is a clear violation of zoning laws, which govern whether buildings can be used for administrative, commercial or residential purposes, Shoukry says. For example, according to the building code, an administrative building must include a parking lot for all the employees that work there and must obtain approval from the military's air defence administration. But residential properties do not have to follow these rules and companies cannot, by law, use them to set up a business.
Difficulty in enforcing zoning laws has allowed this trend to continue unabated, which Ismail attributes to a lack of coordination between state agencies and the businesses not being plugged into the commercial registry. Despite being illegal, a company can launch from a residential building and survive for years without running into problems with authorities, he explains.
Even if the government wanted to step up enforcement, we may be past the point of no return. This trend has been ongoing for decades and is now almost impossible for the government to reverse, Ismail says. Hundreds of thousands of SMEs, accountants and doctors are now working from residential buildings and moving them out will not be an easy task. Aside from disrupting the livelihoods of thousands of Egyptians, the exodus would aggravate existing supply-demand imbalance in the commercial real estate market and push the prices of residential units down, he says, suggesting that the status quo is beneficial to all parties.